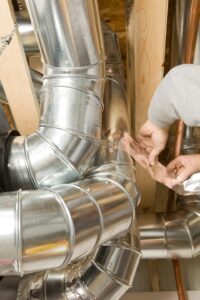 Ducts are absolutely vital to your home comfort and efficiency. Unless you invest in a more expensive ductless mini split system that doesn't rely on air ducts, you're going to want to make sure your air ducts are tightly sealed and in good shape for the foreseeable future.
This can be hard for a lot of people since ductwork isn't the most glamorous part of HVAC. In fact, we get way fewer calls about duct work in Palm Bay, FL than we do about heating and air conditioning systems when they work together closely. This is why we'd like to take this blog post as sort of a PSA to teach some of our customers about the problems that come with old or outdated ductwork.
If you're noticing your ductwork having rips, tears, gaps, and even critters inside of it, then you're in the perfect position to sign up for professional duct services.