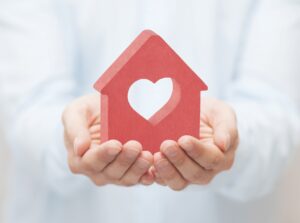 Our team provides custom air conditioner installations for both residential and commercial customers. In both cases, we need to perform what's called a "size-load calculation" before we can even figure out what kind of system to install. This test takes into account the full air volume of the space, as well as the air pressure and other factors that might require an AC system to cool more air. Things like high ceilings, (if we're providing an AC installation for a church, this is usually an important factor to consider) but also the length of your home, the different rooms, and what spaces are unfinished and finished.
This is essentially the first roadblock that customers run into when they're thinking about getting their central AC installation in Palm Bay, FL done by an amateur. Friends or amateurs might be cheaper for this work, but they likely don't have the tools that we do to perform such a necessary process for your new system.
How Size Matters
Size is a vital thing to think about when investing in a new air conditioner. These systems cool the air in your home, which means they're supposed to be sized according to the volume of air and your comfort preferences. If you were to buy a truck that's too big to fit in your garage, that would probably be a problem, right? Well, your AC is the same way, it needs to fit your home.
We're not just talking about the square footage of your home. This is an important metric to have and you might remember it, especially if you just bought your house recently. However, we need to consider the cubic feet of your home before any judgment call can be made. This involves not only the area of your home, but the volume of the air inside of it. High ceilings, stairways, corridors, and even attached rooms can cause this number to be a lot higher than you think it is.
Things to Consider
Here are just a few things to consider when looking at a size-load calculation.
A finished basement. If your basement is finished then you might want to consider adding its volume to the rest of your home for cooling. This could significantly increase the load on the system and require a larger one.
An unfinished room. Likewise, if you've got an unfinished room without access to the HVAC system, then you might want to consider leaving it out of your cooling consideration so you can get a smaller unit for the spaces you do spend time in.
High ceilings. We've mentioned it before, but high ceilings can require a lot more cooling power and will need you to invest in a larger unit.
Stairs. Stairs can make the calculations complicated, which is a good reason to go with a pro so you don't over or under-represent them in the load-calculation.
What Can Go Wrong?
If your air conditioner is too small, it will fail to cool your whole home effectively. This can be a disaster and lead to some pretty uncomfortable temperatures inside. Likewise, if your system is too large, it will short cycle, meaning it will cool the home too quickly and abruptly shut down, wearing down certain components and drawing more electricity than it needs to.
To have your home AC installed properly, contact Complete Air & Heat, Inc. Making families happy on the Space Coast since 1975.