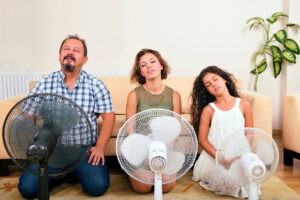 We wouldn't say that there's a "right way" to run your air conditioner, but there are definitely more energy-intensive ways you can use your technology. For instance, keeping a light on all day while you're not in the room is what we would usually consider a waste of energy, even if it's not that big of a deal when it happens once in a while.
With air conditioners, we tend to see homeowners using them in sub-optimal ways that can impact their budget, comfort, and even the components of the AC itself. AC repairs in Melbourne, FL can be a great way to have your system fixed or the efficiency increased, but during the hottest days of the year, any tip that can help your system perform optimally is going to go a long way!
So, let's talk about what you should and shouldn't do with your AC.