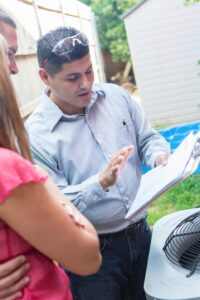 While everyone else might be happy that the heatwaves of summer are finally coming to a close, you're not. Your system is simply struggling. We understand that you might be anxious as you search for an affordable solution, but now is also a great time to invest in professional AC repairs.
The first step toward getting your home comfortable and your energy bills in check is to call our team. We have the tools and experience necessary to fix your air conditioner. But if you keep reading, we've also got three special hints to ensure that you save as much money as possible for this kind of work. AC repair is expensive, so it's important that you save all the money you can!
Don't forget, regardless of what needs to get done, our team can absolutely help you with air conditioning repair in Rockledge, FL!