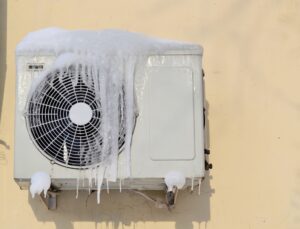 Everyone else in the country might be putting their air conditioners away, but we have plenty of hot and humid days ahead of us! We need to focus now on the longevity and efficiency of our air conditioners. Since our cooling systems work longer and harder than others around the country, we need to make sure they're in good condition to last as long as we want them to.
If you've got ice on your air conditioner, there's a serious problem occurring. The first and most important thing you could call us for is AC repair in Cocoa Beach, FL. We can help you get your air conditioner working without ice forming on the coils.
While you wait for one of our team members to come and help, there are a few things we'd like to talk about. Keep reading as we get into the specifics about why ice forms on an air conditioner and why it's not good.