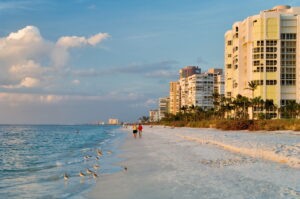 You might have already heard us talk enough this year about heat pumps, but we rarely compare heat pumps to other heating systems. Today, we'd like to talk about one of the cool reasons why homeowners are starting to switch to heat pumps, and that's their ability to efficiently move heat instead of creating it.
Even when temperatures drop, there's still heat in the environment around us. There's just not enough heat for us to feel it and stay comfortable. In our warmer and more mild climate, heat pumps have a distinct advantage over other heating systems, and that's their ability to move the heat that's abundant in our atmosphere and propel it into your home where you can feel it.
Let's learn about this unique type of HVAC in Palm Bay, FL, and don't forget to call us if you need help!