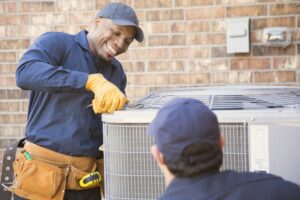 Those are a lot of big words. If you're the kind of homeowner who gets bored after reading a word with more than two syllables, then you're not alone. The more complicated this industry gets, the harder it becomes to really inform homeowners about the important things to remember. There aren't any high school classes that teach the basics of HVAC equipment, so it's up to our team and our blog posts to help get you on the right track.
What should you know about professional HVAC service and maintenance? Why are guarantees and warranties so important in this industry? What should you pay for, and what is ultimately optional?
Those are the perfect questions you should ask if you're interested in HVAC work, like installing a new air conditioner or investing in maintenance. So, let us be the experts and answer all of them!