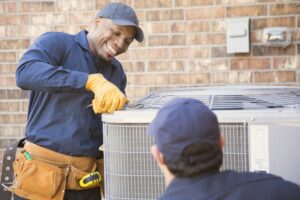 Those are a lot of big words. If you're the kind of homeowner who gets bored after reading a word with more than two syllables, then you're not alone. The more complicated this industry gets, the harder it becomes to really inform homeowners about the important things to remember. There aren't any high school classes that teach the basics of HVAC equipment, so it's up to our team and our blog posts to help get you on the right track.
What should you know about professional HVAC service and maintenance? Why are guarantees and warranties so important in this industry? What should you pay for, and what is ultimately optional?
Those are the perfect questions you should ask if you're interested in HVAC work, like installing a new air conditioner or investing in maintenance. So, let us be the experts and answer all of them!
Priorities
It's important that we first decide what matters most to you before we go over what these different terms mean. After all, a guarantee might be an amazing thing to take advantage of, but that only depends on how much you value your budget, HVAC technology, and comfort. Basically, all of these plans—from maintenance to warranties—are designed to save homeowners money and keep systems working well. Let's look at them more in-depth.
Maintenance
First, let's start with maintenance. Maintenance agreements are ways to ensure your HVAC system stays in good condition for a long period of time, while also avoiding the vast majority of repair needs. Don't be fooled by DIY tutorials and online home service bloggers talking about how this is an optional service. It's not.
Maintenance is your first step towards savings and having your HVAC system last well into old age. Without it, you'll see a decrease in efficiency, more repair needs, and you'll pay more out of pocket. Not only that, but you'll probably end up voiding the equipment warranty as well.
Warranties
Speaking of warranties, manufacturers and service providers like us want homeowners to take good care of their HVAC systems. This involves maintenance, professional service, and more. Luckily, a warranty is designed to cover the costs of surprise repairs—provided the system is kept in good condition thanks to professional maintenance. As long as you've got an active warranty on your system, you're saving money. So do everything you can to avoid breaking it!
Guarantees
If maintenance is the cake, and warranties are the icing, then guarantees are the cherry on top. A guarantee is a great extra set of protections that a provider can offer. This is because even if something goes catastrophically wrong with your HVAC installation, a guarantee can be a way to save money and have our team provide the fixes, free of charge.
They're Tools for You
These are not scams or plans designed to make us an extra buck. They're tools for homeowners to use when they're worried about the condition of their comfort systems. The more you factor guarantees, maintenance, and warranties into your planning, the more money you're bound to save year after year.
Call Complete Air & Heat, Inc. to explore our unique ways to save. Making families happy on the Space Coast since 1975.