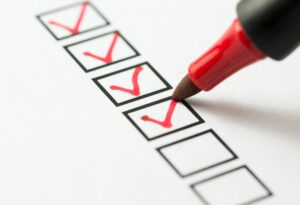 Want to know why we're the best commercial HVAC team in the area to work with? Because we're a family-owned business that started just like many in Melbourne, with a dream of providing quality services for customers that need them.
Sure, we're going to get into some of the best reasons to choose our team over others for commercial HVAC services—but there's something more important than that. A team could offer you all the savings and discounts in the world, but if their heart isn't in the right place, then you're going to lose money and have a frustrating experience regardless of their nifty deals. The "why" a company decides to go into business is important, and it helps you as a business owner gauge how dedicated we are to our customers, our community, and our work.
Here are just a few reasons why—when you really think about it—there isn't any team that comes close to what we can offer building and business owners in the Melbourne area.
Just a Little Background
When you're wondering about choosing the right team, it's important to know a bit of history about the contractor you're thinking of working with. After all, your business can save money when you foster a relationship with a team that really cares.
Proudly Serving Businesses in Melbourne
The Complete Air and Heat company was started in 1975 by John R. Black after he retired from the Marine Corps. Eventually, he retired and sold the business to Curtis V. Black in 1986, who has now sold it to his son. Basically, we're a team that was founded by a Marine veteran and is now run by a family that truly cares about the community.
We understand the needs of businesses in our area. We also know that any time we're hurting the bottom line of your business or the comfort of your building, we're hurting a delicate economic ecosystem. We want customers, employees, clients, guests, and families to thrive in Melbourne, which means providing unmatched, top-quality service at affordable prices.
Where We Excel
All right, we've spent enough time tooting our own horn. It's time to talk about what separates us from other companies in the area.
Our staff is background-checked and drug-tested. When the reputation of our business is on the line every day, our staff knows just how important it is to remain professional and courteous.
We provide 24/7 emergency services. Your business doesn't have time to wait around until one of our HVAC service professionals is available. We provide prompt emergency services when you need them.
Our guarantees are unbeatable. We provide 12-year parts and labor guarantees on new systems, as well as one-year guarantees on parts when you schedule repairs. We're so confident in our ability to help you, that all of our work is backed up by guarantees.
We specialize in unique services. Need an air purifier or an air filter? Or perhaps you'd like your business to be grounded with a surge protector? Our team provides some swell unique services that your business can take advantage of.
Call the team at Complete Air & Heat, Inc. today for quality commercial HVAC services. Making families happy on the Space Coast since 1975.