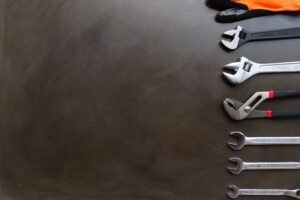 Every year when we emerge from springtime into the summer, we depend on our air conditioners to keep us comfortable and sane. It's no mystery why we talk about repairs so much on this blog: they're an unavoidable part of being an AC owner and something to take seriously. After all, if you've been ignoring an air conditioner problem that causes a sudden breakdown on the hottest day of the year, you'll be more than just frustrated with yourself.
Foresight is important when it comes to AC repair in Palm Bay, FL. If you suspect that your system will need some help in the coming months, then it's always better to get it dealt with earlier than later. Problems compound or get caused over time, and we want to help you before you reach that endpoint.
So here are just seven reasons why we think you'll want to call us for quick and easy AC repair.
1. A Refrigerant Leak
Last year when you ran your air conditioner, did it make a lot of bubbling or hissing noises? Or perhaps it ran up the energy bill too high for comfort? These could be clear signs that your system is operating with less than optimal amounts of refrigerant.
Refrigerant leaks are bad for your system and will hurt it even more over time. Not only that, but you'll feel less comfortable in your home the longer you let this problem go on. Get it fixed today!
2. Dirty or Damaged Coil
The coils of your air conditioner are vital to the cooling process. When they get damaged or dirty due to a clogged air filter, then you're going to see diminishing returns from your system. Call our team to have your coils cleaned or replaced if you need this kind of service.
3. Failed Compressor
The compressor is the heart of your air conditioner. It's in charge of keeping the refrigerant in your system pressurized so that it can evaporate and condense during the cooling process. If your compressor is failing, or your system just isn't cooling your home at all, it's likely due to some problem that either needs repair or replacement. Contact our team to diagnose the issue today.
4. Condensate Drain Clog
Your AC creates condensation that needs to be drained out. If the condensate drain is clogged, you could see mold growth or water damage to your home.
5. A Foul Odor
When a condensate drain clogs and mold starts to grow, your AC could start perpetuating air throughout your home that smells absolutely terrible. Call our team to get this issue fixed so the air in your home smells better.
6. Inefficiency
Sometimes you can't pinpoint the exact repair need but instead can point to rising energy bills as a cause for concern. If your air conditioner is costing too much to do its regular cooling job in the house, then there could be an issue that needs fixing.
7. Complete Breakdown
Face it, if your AC isn't working at all, then it's time to call our team. Breakdowns are never a good thing, and we have the expertise to figure out why it happened.
Call Complete Air & Heat, Inc. for reliable AC service. Making families happy on the Space Coast since 1975.