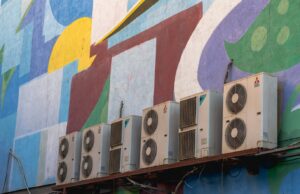 At this point, we've talked about AC maintenance on this blog enough times for you to know some of the clear benefits. It keeps your air conditioner run for longer, it lowers your energy bills, and it keeps the future clear of any nasty repairs that might otherwise pop up and surprise you. We get a little excited about offering such a comprehensive maintenance plan, so we apologize if you've heard this information before.
However, we could talk about maintenance for hours because of all the minor, hidden benefits that it provides. We're talking about some pretty nifty ways to save money that come directly from scheduling maintenance appointments. If you're still on the fence, or you just came out of a conversation with a family member who tried to talk you out of maintenance, this post is for you.
We'll talk about some of the lesser-known benefits of air conditioning maintenance, and why our plan surpasses all the others in the Space Coast.
Improved Air Quality
This might seem strange, but bear with us. Your air quality doesn't just boil down to a filter and an air purifier, or how often you open your window. There are thousands of factors that affect what the air inside your home feels like. From the materials that your home is constructed out of, to the month of the year, it's impossible to narrow it down to one or two things.
That being said, a well-maintained air conditioner is going to be a lot cleaner than one that is neglected. As part of our maintenance, we make sure to clean the coils of your system and the rest of the sensitive components. Not only does this help the functionality of your system, but it also, as a result, improves the air quality of your home ever so slightly.
Quieter Operation
A well-maintained air conditioner is going to run at peak performance and efficiency. This also means that there's less banging between components and the system runs smoothly.
We talk often on this blog about noises that an air conditioner should never make, but what we don't talk about is how nice it is when an AC system works silently. The better maintained your system is, the quieter it will run and the happier you'll be when you're trying to have a nice, quiet day to yourself.
Quick Fixes and Adjustments
When we perform maintenance on an air conditioner, it's not uncommon for us to see a component that needs to be fixed. Sometimes we see ball bearings that need lubrication, or a component that's on its way out, and we can replace it quickly. These are best-case scenarios because they're included as part of the maintenance procedure, but they also count as repairs.
If your system skipped maintenance, that un-lubricated ball bearing or faulty component that's worn down might cause a problem that's expensive to fix. Our maintenance allows you to avoid this entirely so we can make the necessary fixes and adjustments that allow your system to operate perfectly.
Call Complete Air & Heat, Inc. for proper AC maintenance. Making families happy on the Space Coast since 1975.