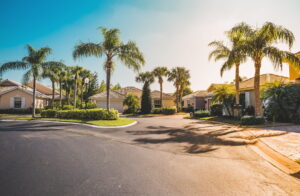 When we say that we install furnaces, that's not the end of the line of questioning. There are many types of furnaces, so as a homeowner you need to make even more decisions!
Don't panic, we've got your back. If you're not interested in figuring out which type of furnace is right for you, we can do it for you. It's not really that difficult of a job, and we build our reputation on the fact that homeowners trust us to choose the best system that will cost the least amount of money in the future. Simply put, we're your team for proper heating services in Palm Bay, FL.
However, if you're interested in why you might choose an electric furnace over a gas one, then keep reading. We'll get into the unique advantages of each system and answer the age-old question: which furnace is better?