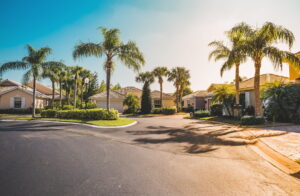 When we say that we install furnaces, that's not the end of the line of questioning. There are many types of furnaces, so as a homeowner you need to make even more decisions!
Don't panic, we've got your back. If you're not interested in figuring out which type of furnace is right for you, we can do it for you. It's not really that difficult of a job, and we build our reputation on the fact that homeowners trust us to choose the best system that will cost the least amount of money in the future. Simply put, we're your team for proper heating services in Palm Bay, FL.
However, if you're interested in why you might choose an electric furnace over a gas one, then keep reading. We'll get into the unique advantages of each system and answer the age-old question: which furnace is better?
Gas Furnaces Are Powerful and Efficient
Let's start with the more common type of heating system that's found throughout the country: the gas furnace. These systems are powerful and effective, easily able to heat your entire home no matter what the temperature is outside. On those few chilly nights each year, you might be glad you have such an effective heating system that can keep you warm and cozy.
Oh, and we can't forget to talk about the efficiency of a gas furnace! Most gas furnace models today have upwards of 90% AFUE which stands for the annual fuel utilization efficiency rating. The closer this rating is to 100%, the more heat the system can extract from each amount of fuel it burns. Basically, almost all of the fuel that's burned gets turned into heat that you get to feel throughout the rooms of your house.
Save Money With an Electric Furnace
Electric furnaces might not be as common, but they absolutely serve a purpose for homeowners in our area. First of all, not every home has access to natural gas. Some must rely on electricity to both heat and cool their homes. In this case, getting an electric furnace to match your central air conditioner might be a great choice.
Also, electric furnaces are often cheaper than natural gas furnaces when investing in a new system. If you're on a tight budget, an electric furnace might be the best option, if not the only option depending on how much money you're willing to spend.
Which Is Right for Your Home?
Let's finish this blog post with three important things to consider when choosing a new furnace.
Access to natural gas. If you don't have access to natural gas then you're unfortunately not able to use a gas furnace. This might make the decision a lot easier.
Comfort with a combustion heater. Some homeowners just aren't comfortable with gas-burning appliances, and that's okay! Even though gas furnaces are safe, it's ultimately up to you.
Budget. Take a look at how much each system costs. For some, the price of a gas furnace's initial installation isn't worth the benefits down the line.
Contact Complete Air & Heat, Inc. for more information on furnace systems. Making families happy on the Space Coast since 1975.