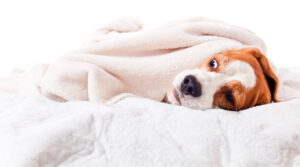 We service a lot of furnaces in this area. While many people might still be relying on air conditioners in our area, furnaces are vital for those chilly nights when dressing warm and using blankets just won't get the job done. A gas or electric furnace can be an amazing way to heat your home at an affordable cost.
That's why we stay vigilant for homeowners who require furnace replacement. Many furnaces around here are 20 or even 30 years old and are just not able to provide safe and affordable heat anymore. A furnace that's breaking down is a recipe for disaster in numerous ways, and today we're going to focus on how you can tell if your furnace is on its way out.
Read on to learn whether you need a furnace replacement or furnace repairs in Melbourne, FL!
Signs Your Furnace Is on Its Way Out
Furnaces aren't built to last forever, and they can sometimes show obvious signs of degradation to homeowners that are paying enough attention. Let's examine some typical ways to tell that your furnace needs to be replaced soon.
Old age. Furnaces are designed to last between 10–15 years providing affordable and efficient heat for a house. This isn't some kind of scam, but rather an estimate of how long it takes for the wear and tear of the heating process to finally take its toll on the components. After fifteen years, all bets are off on how effective or efficient your furnace is going to be, even if you get it fixed.
Inefficient trends. Have you noticed a general trend in your heating bills? If you're paying more per month for your heater to provide you with the normal amount of heat you're used to, you might be dealing with an inefficient heater. Inefficiency can be fixed with repairs, but more long-term trends can develop in a system that needs to be replaced.
Frequent repairs. A furnace will definitely need repairs every once in a while. However, if you're calling our team for repairs every year, or every six months even, then your system likely needs to be replaced.
One expensive fix. Here's a general rule we advise homeowners to follow—if the cost of one repair is more expensive than half the cost of a new heater, always go with the new heater. Expensive repair needs can often not be worth the cost in older systems.
It's blowing out cool or lukewarm air. What's the point of getting your heater fixed if it doesn't provide you with comfortable air? Talk to our team of professionals to invest in a heater that keeps you happy.
Your home's standards have changed. Have you added additional rooms to your home, or perhaps you finished the previously unfinished basement? This means your heating needs have changed and you'll need a replacement system.
Call Us for a Thorough Assessment
Our team can help you sift through the specifics of furnace replacement or repair: all you need to do is call us for a comfort assessment.
Contact Complete Air & Heat, Inc. Making families happy on the Space Coast since 1975!