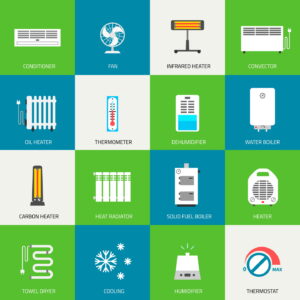 If you've been following our blog for some time now, you're probably aware that our motto is "making families happy on the Space Coast since 1975." We love reminding people of this, because it begs them to ask the obvious question: "How do you make them happy?"
How about we answer that question once and for all? Let's talk about some strategies you can use as a homeowner to tell which HVAC teams are the right ones for you. We won't just toot our own horn and talk about success stories; we want to talk about why we're the HVAC company everyone's talking about. We're not just lucky, and we don't rely on fancy tactics to get the job done well. We perform quality HVAC services with a few extra bonuses added into the mix. Keep reading to see what you could be missing!
Family-Owned and Here to Stay!
First and foremost, homeowners want to work with a local, family-owned company that's more than some large corporation or a satellite of a company owned elsewhere. Our company has a stake in the comfort of this community! Since we've lived on the Space Coast for generations, we know how important it is that we treat every customer like the friends and neighbors they are!
All of our technicians are drug-tested and background-checked. We want to be familiar with our team and make sure that you trust them just as much as we do. Which would you rather choose to work with: a team that only cares about profit and the industry, or a team that actually cares about the people who live in the Space Coast community? The answer should be obvious!
24/7 Emergency Services
Nothing stings worse than needing emergency AC services during the hottest days of the year, or heater service when the temperature drops, and being left in the dust. We understand why homeowners feel so let down in this industry, because it feels like every other week that your prospective HVAC technician is on vacation and can't pay attention to what you need. This is an unfortunate occurrence in our field—but not for our team.
We provide 24/7 emergency services for everyone in the Space Coast area, because we know how important that kind of care is. When your HVAC system breaks down, we'll be there to help, no matter the day or time of night. You don't have to be worried about when your heating unit will start suffering from problems any longer, because we're always available to help!
We Offer Services That Others Don't!
Do you need a Reme Halo air purifier system? Or perhaps you'd rather invest in something like surge protectors, a UV light purifier, or programmable thermostats? No problem! Our team provides out of the box solutions for homes that need a little bit of extra help. These indoor air quality solutions and other high-tech items are not often provided by an HVAC team that's willing to set them up too.
Give the experts a call at Complete Air & Heat, Inc. for the quality HVAC care you deserve. Making families happy on the Space Coast since 1975.