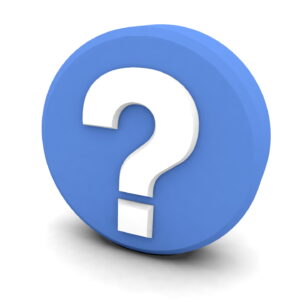 Do you know what we call a UV air purifier that's at the end of its lifespan and needs replacing? A light bulb—and a burnt-out one at that.
All jokes aside, this is a serious problem for homeowners who depend on these kinds of systems. Your air purifier is important for your household's health, and we want you to be comfortable, safe, and content. If you've been using an air purifier for years and you've started to notice it wane in efficacy, then you could have reached the system's maximum lifespan and are dealing with the repercussions.
Air purifiers in Cocoa Beach, FL will start to show signs that they're on the way out. We use these signs to start the conversation with homeowners about replacing the old system. Don't worry, this is an exciting opportunity to invest in a new air purifier that will clean your air using advanced and more efficient technology!
How Do I Know My System Is Too Old?
Air purifiers aren't heaters or air conditioners, they'll show different signs when they've reached their age limit. For instance, they don't use as much fuel or energy as your heater or air conditioner, but they still use energy. That energy cost will go up as they get older, and if you're noticing anything from ineffectiveness or high energy bills, then it's time to look into an air purifier replacement.
Here are some reasons why your air purifier might need to be replaced:
Your air is dirty and uncomfortable. This is the most important aspect of air purification. Heck, it's the entire reason why you've got an air purifier! If your air purifier isn't working correctly anymore, no matter how much you have it repaired, then comprehensive replacement services can help get your home back on track with a new unit.
There are bad odors constantly in your home. Air purifiers help eliminate odors. So, when you start noticing more and more bad smells permeate throughout your home, it could be from an air purifier that's on its way out.
You're dealing with mold infestations. Mold is one of the other contaminants that is stopped by an air purifier. When you start seeing mold infestations cropping up throughout your home, then your air purifier isn't doing its job. Either look into getting your system repaired, or perhaps it's finally time to invest in replacement services.
It's 10+ years old. Air purifiers aren't supposed to last more than about 10 years. If you've had yours for a long time, like a decade or more, then you might get a lot out of replacement services. For instance, lots of technological advancements have been made in the indoor air quality field that could help your home become safer and increase HVAC efficiency.
Call the Right Team
Our team provides extensive air purifier replacement services because we know there are so many homeowners out there with systems that are just too old. An old air purifier is never going to keep your home comfortable and safe, so our team can provide replacement services for homes that need them. Take advantage of our technological expertise and let's discuss other ways we can improve your home's air quality today!
Call Complete Air & Heat, Inc. today for indoor air quality services. Making families happy on the Space Coast since 1975.