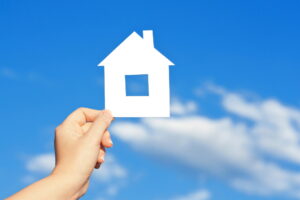 Don't you hate it when you think you've got a very niche, very strange heater problem, only for a professional to tell you that it's "one of the most common things they run into?" How are you supposed to know what's common and what's not?
Look, we get it. You shouldn't have to pay someone to tell you that your problem is "common," or that it's something they see regularly. So, how about we tell you about some of the most common heater repairs we regularly run into so that you can get a head start on diagnosing your heating problem?
Knowing about common heating problems and things that are plaguing other homeowners is a great start to diagnosing your own issue. Let's get your heater repair in Palm Bay, FL done quickly and effectively by keeping you as informed as possible.
What You Should Know
While we tell homeowners to leave the more complicated aspects of HVAC repair to us, it's a good idea to be in the ballpark of knowing how well your system is functioning. If you know about some of the common problems your heater could run into, then you might know what additional signs to look for. Even without touching the system, you can play a game of Mad Libs where you fill in the blanks with your heater's symptoms and narrow down the issues.
A Loose Component or Screw
In both heat pump and furnace heating systems, there are various small components and screws that need to be tightly fit into the unit upon installation. Over time, these screws can become loose and start falling out of place. It might not seem like that big of a problem, but if enough screws fall loose and start banging into things, you're likely to experience another issue on top of this.
A Broken Reversing Valve
How is your heat pump supposed to keep your home warm if you can't stop it from cooling things down? Heat pumps switch from cooling mode to heating mode with the help of a reversing valve that reverses the cycle of refrigerant. If you're noticing that your heat pump isn't heating your home, and is in fact trying to cool it, then this needs to be fixed.
Broken Ducts
Ducts are necessary to transport heat to your home during the winter. If heat is escaping through your crawlspace, your basement, your attic, or other areas, then your ducts need to be sealed for your heater to work properly.
A Cracked Heat Exchanger
Heat exchangers are responsible for safe furnace operation. If your heat exchanger cracks, you could see the system start leaking gas and carbon monoxide into your home.
A Clogged Filter
Filters need to be replaced every 1–3 months for heating systems to function at maximum efficiency. If you've forgotten to replace yours all year, you could be experiencing problems because of this.
A Refrigerant Leak
Heat pumps depend on refrigerant to transport heat into your home. If your heat pump is struggling, you could be dealing with a refrigerant leak.
An Electrical Issue
Do you hear a buzzing noise, or your system keeps shutting off randomly? There could be a problem with the electrical system or the heating system. This needs to be fixed to avoid further issues.
Complete Air & Heat, Inc. can help solve your problems. Call us today. "Making families happy on the Space Coast since 1975."