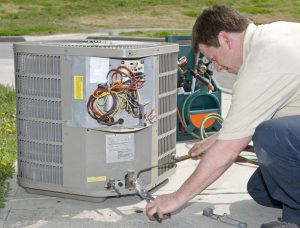 We know the road to air conditioning repair, replacement, and installation is often paved with broken promises and constant upselling. If you've been burned before, we understand, but not all service professionals have the same code of ethics. It's important to keep in mind when searching for air conditioning service in Satellite Beach, FL, that you try to match up with a professional that fits your priorities and standards.
Do you have a tight budget? Do you have trouble trusting a professional when they talk to you about technical nonsense? Well, you're not alone! Below, we've put together a list of helpful things to look out for when approaching an HVAC contractor about air conditioning service. This list will make the process of finding the perfect service professional easier.
Care to take a look?
Getting Into the Specifics
There are many HVAC service professionals in your area. With the repair or installation of an expensive system like air conditioning, the decision of who to choose can be a stressful one. Looking at this list can help you narrow down the best professionals from the worst.
Certifications. You might not care about what goes on under the hood of your AC, just that the problems get fixed and it cools your air. A professional who is NATE-certified, or who takes technical classes with their certification, is usually a great sign that they know what they're doing.
24/7 Emergency Services. If it's hot where you live, and we know how hot and humid Satellite Beach can be, 24/7 emergency support can be a must-have.
Budget Conscious. The difference between a good professional and a great one is that the good professional is cognizant of your budget. Nobody likes being upsold expensive machinery that they don't need.
Energy Efficiency Conscious. Why is this important? Well, you're the one who has to pay the energy bill when the HVAC service professional is finished with your system. Make sure you know how efficient your AC is before they leave you with the bill.
Parts and Labor Guarantee. AC systems have problems no matter how perfectly installed. If your HVAC service professional offers parts and labor guarantees, that's a great sign that it will last for a long time.
Still Unconvinced?
Everyone has different priorities when it comes to air conditioning service. Perhaps you don't care much about the certifications, but you're invested in your carbon footprint, so energy efficiency is a top priority. Or perhaps you're on an extremely tight budget that doesn't allow for a brand-new, top of the line AC. That's okay!
That's the beauty of this list: you can organize it however you'd like to match your AC priorities. This is not set in stone, meaning it will always change depending on what the consumer wants. For everyone else that likes the cut of our jib, we offer all of those services.
If you think we make the cut, contact Complete Air & Heat! We've been making families happy on the Space Coast since 1975.