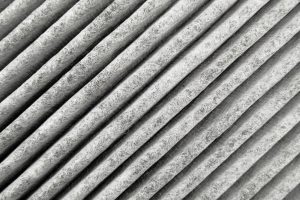 Air filters are seldom what homeowners think of when they think about their air conditioners. While we wish this weren't the case, homeowners tend to forget that their HVAC system has an air filter to begin with, which is why these components go so neglected in so many homes.
The problem with this neglect is that air filters are actually a vital component of your comfort systems. So much so that they can actively hurt your air conditioner's ability to cool your home, raise your bills, and lower the lifespan of your system if they're neglected.
That's why we're writing this blog. Think of it as a subtle reminder to change your air filter as we go into the details about why this is so important. If you're one of the homeowners who listens to our advice, you could stave off AC repair in Rockledge, FL, and help your system meet comfort goals that make you happy.
Change the Filter Today
Well … change the filter if today marks the 1–3 month anniversary of the last time you've changed it. Or, if you can't remember the last time you changed the filter, today might be a good day to start getting into the habit. Otherwise, you could see one of the following problems start to occur, which your filter is designed to help mitigate. Take a look.
Better air quality. While your filter isn't explicitly designed to improve your indoor air quality, think of it as an unexpected byproduct of the process it performs. The filter is in place to protect the air conditioner from harmful dust or debris that could dirty its coils and cause damage to the compressor. Luckily, this also filters out that material from your breathable air as well. Consider this a win-win if you replace your air filter today.
Increased efficiency. Efficiency, affordability, they're basically two sides of the same coin. The more airflow allowed into your air conditioner, the less hard it has to work, and the less energy it has to consume. Think of this as a circle: break one point of this process (i.e. forgetting to change the air filter) and the whole system starts to have problems. Keep your system running efficiently and replace the filter.
Increased lifespan. When professionals perform maintenance on an air conditioner, sometimes they clean the dirty coils that have been clogged up from microscopic particles in the air. Eventually, these particles will lead to an ineffective system and a breakdown. But with an air filter, this process can be stopped for an extended period of time. By changing your air filter every 1–3 months, you're effectively extending the life of your AC by a wide margin.
Have Any Questions?
We understand that most homeowners who need help understanding their air filters don't know all the ins and outs. Don't worry about that. If you're struggling to figure out how to change your air filter, the kind of filter your system requires, and any other knowledge—stop worrying and call the pros.
Speaking of pros, the experts at Complete Air & Heat, Inc. can give you all the information you need. Contact us today. Making families happy on the Space Coast since 1975.