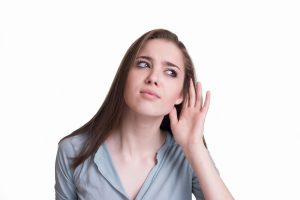 Noises are one of the easiest and most relevant ways for homeowners to tell that their air conditioners are in trouble. After all, you don't need a license to know when a noise makes you uncomfortable. Air conditioners that don't sound like they should are recipes for disaster, and luckily we're the experts on avoiding those disasters.
Today, we're going to talk about the various noises an air conditioner can make. We'll divide them up into "good" and "bad" sounding noises. Hopefully, if you notice that your air conditioner is making one of the "bad" noises, you can call our team for Merritt Island AC repairs. We'll make sure to show up and provide targeted adjustments and repairs that actually fix the problem at hand.
Take note that air conditioners are an investment. The more attention you pay towards your system and its issues, the better off you'll be in the future.
The "Good" Noises
We hate to break it to you, but this is going to be a short section. Air conditioners are supposed to work quietly, which means any loud or uncomfortable noises are going to be bad. However, there are a couple that you should be aware of so you're not panicking every day.
Clicking. Hold on a second. If your air conditioner is constantly clicking, add that to the bad sound list. If you just hear a click when the system turns on and when it turns off, that's normal.
Gentle breeze. How is cool, conditioned air supposed to get into the homes of your room without the sound of a gentle breeze? Don't worry, this sound is normal and isn't indicative of a problem. If the sound of air coming from your vents is loud or makes you uncomfortable, that might be a different story.
Sure, there aren't that many good noises an air condition makes, but that's good news in and of itself! Air conditioners should run quietly, and if they're not—make sure you call us.
The "Bad" Noises
Here's where it's important to pay attention. These noises should never be ignored and require the help of a trained professional to address.
Rattling. When a part gets loose inside your air conditioner, it usually makes a rattling noise. Think about putting a screw in a can and shaking it, that's the noise you'll probably hear. This might not seem like a bad problem to start, but it can compound and make things worse over time. Trust us, call the pros when you hear a rattling noise.
Whining. No, your air conditioner isn't whining because it wants something. It's probably whining because there's a problem with airflow and your system is being stifled.
Buzzing. Air conditioners function electronically. When there's a buzzing noise, it can signal that there's something wrong with one of the electrical parts.
Screeching. Screeching air conditioners are not just problematic, they're downright terrifying. Shut your system off if you hear it screeching, and call us straight away. There could be an issue that's leading towards a breakdown.
Don't hesitate to call the professionals when you sense there's something wrong with your air conditioner. We're always available to help!
The team at Complete Air & Heat, Inc. can help you. Call us today. Making families happy on the Space Coast since 1975.