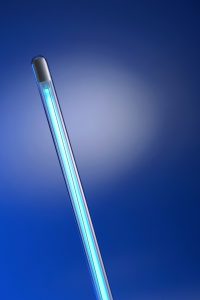 Temperatures aren't the only thing to pay attention to this summer. The quality of your indoor air is one of the most underrated aspects of home comfort that we constantly run into problems with. Think about how many sneezing or coughing homeowners are sitting content in their home because it's the right temperature thanks to their air conditioner—meanwhile their home is stuffy and full of germs.
Have you thought about investing in air purifiers in Cocoa Beach? If you have but you're unsure of where to start, we can help. We're going to go into some details about the benefits these systems provide and what specifically they do to your indoor air that helps so much.
It's not just about selling a great piece of equipment, it's about raising awareness for your indoor air and the dangers that mold spores, bacteria, and other germs pose on a day to day basis.
How They Work
We say "they" when we talk about air purifiers because there are two distinct types of purifiers we work with. These two systems are electrical air purifiers and UV light purifiers, each providing an important service in two very different ways.
Electric air purifiers or ionizing air purifiers ionize specific harmful particles in your air, which allows the system to draw them in and collect them on a little metal disc. This disc can then be cleaned every once in a while so that your system can keep on going. This purification process is simple and out of the way to the point where homeowners forget they own one!
UV air purifiers are slightly different. They're usually mounted in your air ducts where your air conditioned or heated air travels. An ultraviolet light scans the air as it passes, penetrating any harmful particles like bacteria, mold spores, and viruses that it comes in contact with. Those particles are essentially rendered harmless and you get to live your life without the fear of these dangerous airborne contaminants.
The Benefits
There are some additional benefits to owning an air purifier. We'd like to give you a full 360-degree vision of what it would be like to be an air purifier owner. Let's take a look.
Remove odors. Did you know that odors are caused by the existence of nasty particles in the air? An air purifier helps eliminate those odors and cause your home to smell generally fresher.
Remove allergens. Different people are allergic to different indoor air contaminants. By utilizing an air purifier, you can get rid of the allergens that cause people with asthma, allergies, or sensitive respiratory systems to find your air uncomfortable or unsafe.
Better comfort. Cleaner air just feels so much better. There's a big difference between stuffy, dirty air, and clean air that's mixed with the power of your air conditioner.
Look, we're not your doctor. We don't have to tell you how important it is to keep your home clean and safe from contaminants. What we can tell you is that there is a solution out there and an air purifier can be that solution for your home.
Call our team at Complete Air & Heat, Inc. for your very own air purifier. Making families happy on the Space Coast since 1975.