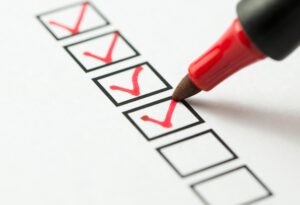 How old is your heater? Is it only a few years old? Or perhaps it might be older, but you've just recently come to own the property so you're not entirely sure. Now we'd like to ask, how well does your heater run? Does it sputter and make a lot of noise? Does it run up the heating bill every month?
Sorry for the barrage of questions, but they're going to be important later on. When you choose to purchase a heater, they aren't split up into categories like "most efficient" or "most effective." You should actually be choosing to purchase a heater that is both efficient, effective, and makes you happy. All of these categories are important, and today we'd like to talk about how you shouldn't compromise on efficiency just for a furnace that you might like or be used to.
And, if your heater is lacking in one of those categories, maybe choosing our team for heating repair in Palm Bay, FL could get things back on track!
Why Efficiency Matters
Efficiency is a vital measurement for your heating system to abide by. Simply put, the more efficiently your heater works, the better performance it will give, the less energy it will consume, and the smaller your monthly heating bill will be.
If your heating system is running inefficiently, it's likely running with the additional stress that could lead to additional repair needs down the line. Efficiency represents a smoothness that your heating system is running by consuming as little energy as possible to provide a maximum amount of heat for your home.
Reduced Heating Bill
Firstly, the easiest aspect to understand about efficiency from a homeowner's perspective is the savings. The more efficient your heating system runs, the more money you'll save on your heating bill each and every month. This is why services like heater repair and heater maintenance are so important, each one can improve the efficiency of your heater and help is reduce running costs for you.
Better Carbon Footprint
It feels great to have a heating system that provides you with powerful comfort, while only consuming a tiny bit of energy from your local municipality. Not only is this affordable, but it's also great for your local environment and your community. When energy needs get tight, due to natural weather events and other problems, your home is less of a burden on the energy grid than it would be otherwise, so other services can access that energy.
More Efficiency Means Better Performance Too
The more efficient your heating system is, the better it will perform. Inefficiency is usually caused by a misaligned part, run-down ball bearings that need lubrication, and other malfunctioning parts that need to be fixed or maintained. This usually also affects the performance of your heating system, which is why we want homeowners to start viewing these together.
Be sure to call us for repairs or maintenance when you discover that your heating system isn't running as efficiently as it should be.
Call Complete Air & Heat, Inc. Making families happy on the Space Coast since 1975.