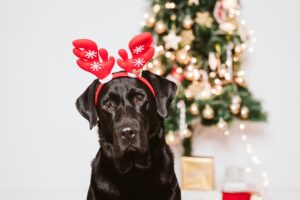 We've got some major temperature fluctuations happening this month, and they're likely to only get worse. It's hard to look at the forecast and see a variability of 40 degrees. Are you going to be too hot or too cold? Is it going to be a chilly night or a scorching hot day? These kinds of issues can be hard to get a handle on in Florida, which is why a heat pump is going to be your best friend when it comes to wild temperature fluctuations.
Heat pump installations in Palm Bay, FL are becoming more popular. These year-round temperature control systems provide both air conditioning and heating. But things aren't as simple as just purchasing one of these systems. They can be expensive and they're likely going up in price due to the new SEER2 regulations beginning in January 2023.
But, stay tuned! We're going to give you a thorough FAQ on all the SEER2 updates and what that might mean for you. If you're ready to take advantage of some big tax credits to make the jump into a heat pump system, then we can help.
What Does SEER2 Mean?
SEER2 is the name of a new federal program that's going to impact the standards of air conditioners, heat pumps, and other refrigerant-based HVAC systems. Basically, the minimum SEER and HSPF ratings for systems to legally be installed in residential spaces have gone up, meaning that air conditioners and heat pumps need to be more efficient in order to be installed.
Will It Be Illegal to Run My Old AC?
Nope! SEER2 changes won't impact your existing HVAC unit, so you can keep running it as long as you'd like. But the moment it breaks down and requires replacement, then you're going to want to do your research on the new regulations.
What Does This Have to Do With Heat Pumps?
It's going to be illegal for a contractor to install a heat pump with an HSPF rating that's lower than 8.8, meaning that only some of the more efficient systems will be available until the supply chain catches up. You might notice a spike in prices when it comes to a new heat pump installation.
How to Deal With a Heat Pump Price Surge
We understand that new HVAC system installations don't exactly come at convenient times. Here are two great ways to deal with a price surge when it comes to a heat pump installation.
Invest in Maintenance
Do you still have an older AC, heater, or heat pump that works? Then why not keep it an additional year and invest in maintenance to help it run? Then, next year when prices hopefully decrease and there are more high-efficiency systems in stock, you'll be able to spend less money on a replacement.
Tax Credits, Rebates, and Other Incentives
One way to combat the surge in prices and the limited stock of heat pumps and high-efficiency air conditioners is with tax credits, rebates, and other promotions. Keep an eye out for ways to save later by making a big purchase now, since you'll thank yourself and recoup any losses you might have discovered from price increases.
You can always rely on Complete Air & Heat, Inc. Making families happy on the Space Coast since 1975. Contact us today!