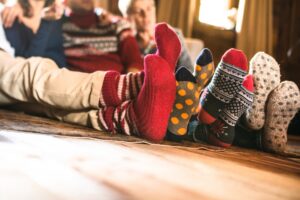 Air ducts are vital components of your home HVAC system. When they fall into disrepair, it can affect everything from your home comfort, to your energy efficiency, and even your air quality. That's why it's important to view your HVAC as more of a system than just one big piece of machinery. Your heater is a component of that system, just like your vents, ducts, and blower fan are. The more you start to look at how this system works together, the more likely it will be that you can pinpoint problems and get them fixed accordingly.
So, today we're going to talk about the state of your air ducts. We want to discuss what they might look like, how they might function, and how you might know if your ducts are in rough enough shape to require air duct replacement in Melbourne, FL. Then, once we've taken that first step, you can contact our team to get the work scheduled and a professional out to your house pronto!
5 Signs That Your Ducts Are in Disrepair
Before we can decide whether your air ducts need a quick fix or an entire system replacement, we need to talk about the signs that your air ducts are in rough shape. After all, if your air ducts are doing their job properly, then you won't have to invest in any work at all! While that's the best-case scenario, we need to figure out if it is applicable to you or not.
The ducts make some kind of noise. Noisy ducts are often an indicator of leaking ducts, but there's a big difference. Air ducts that are making noise are often leaking from areas that otherwise you might not be able to notice. The sound of air flowing out of your ducts when it shouldn't be (either in the basement, attic, or crawlspace) means that there's a hole or gap somewhere in your ducts.
Your air ducts are leaking. Do you feel the leaking air coming from your air ducts? Then this also means that your ducts are not working properly and they're leaking air into places they shouldn't.
Your heating or energy bills are high. One of the most common signs of problematic air ducts is the fact that they leak heated or cooled air that you pay for. If your energy or heating bills are very high but you're not setting the thermostat to an unreasonable temperature, then it might be due to leaky ducts.
Your rooms are not very comfortable. Uncomfortable rooms are a sign that your air ducts are leaking the air that's supposed to go to the rooms in an area where it can't be felt.
There are visible signs of deterioration. This one is pretty obvious. If you're tired of seeing your air ducts falling apart or looking in rough shape, then that's clearly a sign that they're broken and need to be either fixed or replaced. Sometimes visible signs are the easiest to determine when you need professional help.
If multiple points from this list sound familiar, then your air ducts likely need replacement. But if you've just found one or two leaks, then you might be able to get by with a repair.
Contact Complete Air & Heat, Inc. to have your air ducts evaluated and a solution figured out. Making families happy on the Space Coast since 1975.