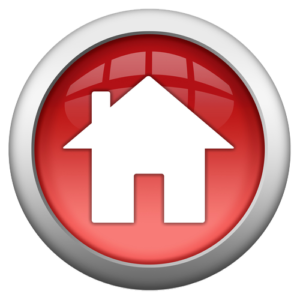 We understand that finances come first. Not every homeowner can afford a whole-home air purification system that's designed to clean the entire air volume of your house. And likewise, not every budget can be fitted to purchase a HEPA filter for your home to block any and all contaminants that might infiltrate your life. But if you thought portable air purifiers were a good alternative, then you might be barking up the wrong tree.
Portable air purifiers can be helpful, but they're not a solution to the problem of contaminants in your air. They only clean a fraction of the air in your home, and even then, some air purifiers only clean certain contaminants. What's the point of having an air purifier in Cocoa Beach, FL if you're still feeling stuffy and getting sick from indoor air quality issues?
It might be time to upgrade your air purifier…
The Benefits of Whole-Home Air Purification
Instead of focusing on why a portable air purifier is bad, we thought we would take a more positive approach to this conundrum. After all, portable air purifiers aren't bad; they're a perfect first step into the air purification industry. Perhaps you've got an exceptionally small home with only a few rooms, or you've got a temporary residence that requires portable air purification—these units are perfect for those situations.
But most people aren't in that situation and they need an air purifier that will work to the best of its ability. And that's a whole-home air purifier. Let's talk about some reasons why they're so good at what they do.
They're Placed in a Strategic Location
Air purifiers like the ones we install are placed in your ductwork. This is for two main reasons.
They're out of sight. Everyone wants their home to be as aesthetically pleasing as possible. Air purifiers tend to make things look worse and take up space. Luckily, whole-home air purification systems are usually located in the ductwork of your home so they're completely out of sight!
They purify all of the incoming air that's treated by your HVAC system. All of the air in your home is conditioned or heated by your HVAC system. That means that all the air going through your ductwork gets purified, which is a great approach when trying to keep your entire house clean.
Improved Efficiency
A whole-home air purifier uses less energy than just a couple or multiple portable air purifiers. This is just a trend with centralized systems, since they're larger and more energy-efficient than multiple, smaller systems that aren't built that way. You'll notice the upkeep costs diminish over time.
Free Up Outlets
Portable air purifiers require an outlet to plug into. This can be frustrating, especially for areas of your home that have sparse outlet access. Avoid this problem entirely by having a whole-home air purification system installed professionally.
Complete and Convenient Comfort
Having all of the air in your home purified is just more convenient and more comfortable than some of the air. As we become more aware of our hygiene and our surroundings, it's important to have access to powerful technology that can keep things safe and comfortable.
Call Complete Air & Heat, Inc. for air purifier installation services today. Making families happy on the Space Coast since 1975.