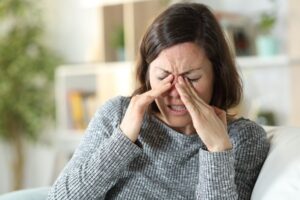 If you want to stay comfortable in Melbourne, FL, one of the best things you can do is to invest in air filters. The key to remember is that the air is filled with contaminants that can make it hard for you to breathe easy, even if you maintain your HVAC properly. Air filtration isn't an option in many areas because of just how hard it works to keep your home's air healthy for your family.
What Can Air Filtration Systems Do for You?
The investment in air filters in Melbourne, FL, could be one of the best decisions you make for your home. An air filter works to pull in air from your air conditioner or furnace and sends it through a specific air filter that is positioned within your air ducts. That powerful filter can help to filter out many of the small particles from your air. 
Without air filtration, your home's HVAC system is continuously cycling the same air – with all of the contaminants within it – throughout your home each day. This will lead to health problems in some. It often causes significant concerns for those with asthma and allergies.
What Can Air Filters Remove?
Though several models exist with different features and functions, many are highly effective at removing some of the worst contaminants from your home. This includes:
Dust
Debris
Pet dander
Allergens
Other inorganic contaminants
Some have much smaller holes in the filters than others, which means it's possible for them to pull out very small particles from the air.
Who Should Consider Using Air Filtration?
Every home can benefit from the use of air filtration. Today's homes are built very air-tight, which means there's very little fresh air getting into the home. Using a filtration system could help to remove a lot of that contamination from your home.
There are other situations when air filters are very important such as:
Home construction: If your home is undergoing construction or a significant repair, the air quality is going to be much lower than it should be. These filters can help.
Pets in the home: If you have pets in your home, having an air filter system could be critical in keeping the air clear of pet dander.
Allergy sufferers: For those who have allergies or asthma, air quality is very important. Seek out a product that can safely remove all of these contaminants.
Outdoor landscaping: If you do a lot of landscaping outdoors or have a garden, having an air filtration system may help to reduce a great deal of that dirt and debris coming into your home.
In addition to this, some of the benefits of air filters are too hard to ignore. That includes reducing damage to your HVAC system, which could mean extending its lifespan. It may help you to sleep better by improving your air quality overall. In addition to this, removing more of the allergens in your air, including mold spores and bacteria in some of the best systems, could also help keep you healthy.
Contact Complete Air & Heat, Inc. Making families happy on the Space Coast since 1975!