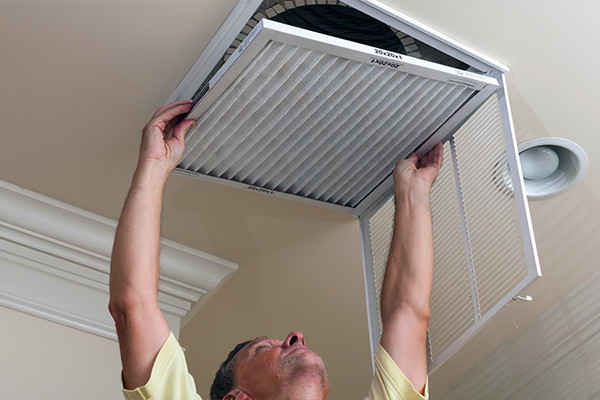 Dehumidifiers are absolutely necessary in our neck of the woods. If you don't have an air conditioner or a dehumidifier, chances are you're extremely uncomfortable most months out of the year. However, much to our dismay, there are so many homeowners who don't know about the benefits of dehumidifiers, or even how they work!
So, if you've ever been interested in a dehumidifier in Melbourne, FL this is your chance to really dig your teeth into the science behind them. It's not only helpful for those prospective dehumidifier owners, but for anyone with an air conditioner, because they provide dehumidification as well.
No, put the textbook away, we're not going to quiz you on this material. We just want you to be informed when you're wondering about an investment as large as a whole-house dehumidifier.
What's Wrong with Humidity?
Have you ever heard the phrase, "it's not the heat, it's the humidity" when sitting sticky and uncomfortable on a hot day? Well, there's definitely some truth to that statement. Humidity is the driving force behind our discomfort when the heat rolls along.
When we sweat, our pores release water to evaporate off of our skin from the heat. The moisture on our skin cools us down and keeps us from overheating. However, if there is already a saturation of water vapor in the air, the moisture on our skin has trouble evaporating and we end up feeling sticky and gross. That's why air conditioners or dehumidifiers are a much-needed respite!
How Does a Dehumidifier Work?
Dehumidifiers are a marvel of modern science. They remove humidity that exists as water vapor in the air, by using an evaporator and condenser coil to squeeze out the water molecules in the air. This process usually happens automatically in an air conditioner, with the additional benefit of cooling the air as well. Dehumidifiers leave the air at the temperature it was originally, but sometimes the heat isn't the big problem.
Since dehumidifiers require less refrigerant to use and their sole purpose is to reduce the moisture in the air, they function extremely efficiently and use a fraction of the cost that an air conditioner would. Not only that, but they provide ample defense against mold and mildew which require high moisture levels to thrive.
Shouldn't I Just Stick with My Air Conditioner?
Sure, an air conditioner provides some dehumidification, but that's not its sole purpose. Sometimes there can be too much moisture in your air for your air conditioner to properly operate. If you're struggling with constant water damage, mold and mildew growth, and your air quality just isn't cutting it, a whole-house dehumidifier might be perfect for your home.
Don't settle for a portable dehumidification device that you might buy at a department store. These use a huge amount of energy for a limited amount of dehumidification. Talk to one of our professionals today about what we can do to set you up with a whole-house solution.
Give us a call at Complete Air & Heat, Inc. today! Making families happy on the Space Coast since 1975.