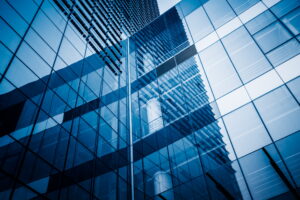 Commercial spaces like offices, retail stores, schools, and hospitals are quite big. That is why they require air conditioning systems that are more complex and expensive than residential home air conditioners.
Despite being bigger and more powerful, these ACs still require maintenance services like a car needs an oil change every now and then. The cooling system installed in your commercial property should be regularly checked by commercial HVAC services in Merritt Island to keep them in good working order. 
Let us look at the importance of professional HVAC repair services for commercial clients in Merritt.
The Difference Between Commercial and Residential AC Systems
Before you start looking at your options for commercial HVAC repairs and maintenance, it is important to understand the difference between the two.
Commercial units are generally larger than residential systems and can be twice their size. Since they need to cool a much larger area, they need all the extra space to cool more air.
Apart from the much larger size, commercial HVAC units have more complex features and components. You often have interconnected ducts in commercial air conditioners that you do not get with residential units.
Since commercial AC components are more expensive, replacing them can cost a lot of money for businesses. Failure to get them serviced on time increases the risk of damage to components and you will need to get a new replacement part.
When you get your commercial AC serviced by skilled and experienced technicians, they will inform you about any worn-out parts that could potentially damage the whole system. They will offer good repair and replacement options to make sure your system keeps working smoothly.
Importance of Commercial AC Reliability
Reliability is an important factor for commercial air conditioners. Depending on the industry you are operating in, your company may have inventory worth thousands of dollars that could get damaged due to problems with the cooling system.
Commercial spaces like schools and retail stores are used by dozens up to hundreds of people every day. An air conditioner breakdown can cause more than slight discomfort. It can tarnish the reputation of your business. Not to mention, a problem like this can result in a legal dispute if your HVAC system isn't properly taken care of.
Lastly, commercial AC units are placed in empty rooms or areas that are not frequently visited by the staff. Your office or school is likely to be empty during the evening and on weekends.
It's possible that your system will develop a problem that you won't even notice for days until it requires extensive repairs.
Commercial AC Costs
Commercial air conditioners can account for up to 15 percent of electrical use in commercial properties.
A preventative, regular maintenance plan can not only help you save money spent on utility bills, but also extend the life of your commercial property cooling system!
Complete Air & Heat Inc. has a record of making families happy on the Space Coast since 1975 and we can do the same for your business by helping with all commercial HVAC services in Merritt Island.