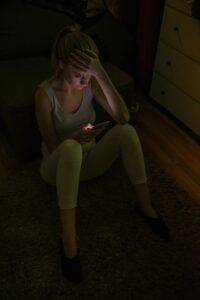 Buying a new air conditioner for your home is a major investment, and it is only natural to expect your investment to last you a long time. Modern air conditioners are designed to last 10 to 15 years, provided that you take care of their maintenance and repair needs. However, many people do not realize that faulty AC installation can have an adverse effect on how it performs. 
Faulty installation can even shorten your air conditioner's lifespan.
Has your air conditioner been installed correctly? Improper AC installation could lead to you having to call us for AC repair in Palm Bay, FL far too often. If you are not sure whether your air conditioner is installed correctly, we can help you through this guide.
Signs of Faulty Air Conditioner Installation
Here are some of the signs you should look out for if you are unsure whether your air conditioner was installed correctly. If you see any of these signs, you should immediately call a professional to come and install it properly before it takes on too much damage.
1. Water leaks
Your air conditioner is never supposed to leak water inside the house. Your air conditioner causes condensation to occur during cooling down the air and distributing it throughout the house. However, all the water produced by the condensation should collect in the drip tray and drain outside through the condensate drain. If your air conditioner is leaking water inside the house, it could be a sign that the condensate drain is clogged or unaligned, causing the water to come inside the house instead of going outside.
2. Electrical issues
If you smell plastic burning when you turn on your air conditioner, we suggest you immediately turn off your air conditioner and call a professional. It could be a major problem with your air conditioner's installation. Incorrect AC installation can lead to the electrical components in your unit developing problems. This can be particularly dangerous if your AC is also leaking water inside the house.
3. Poor performance
Is your air conditioner not working as well as you expect it to? A new air conditioner should be able to provide you with substantial cooling without facing any problems. If your AC cannot cool your home properly, it could be a problem with its connection to the ductwork. Improper sizing or a failure to calibrate the thermostat could also be potential reasons for this problem. Make sure you get in touch with experienced professionals and schedule their services to examine what could be causing the problem and fix it immediately. 
Do You Need AC Installation Services?
Faulty air conditioner installation takes a toll on your investment, and it increases how much electricity it uses. Your air conditioner will also have to work harder to provide you with the cooling you expect. Its performance can deteriorate quickly due to the additional strain on the entire system.
Failing to install the air conditioner properly can even be dangerous unless you fix the problem quickly. Fortunately, the professionals at Complete Air & Heat, Inc. are here to help.
Call Complete Air & Heat, Inc. for proper air conditioner installation. Making families happy on the Space Coast since 1975.