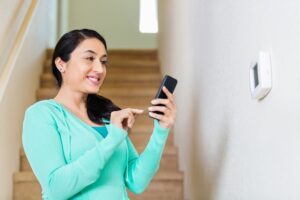 We know that summer is basically here, and as the pandemic ends more and more people are starting to spend time and money to make necessary home improvements. Perhaps last year you thought about upgrading to a heat pump but decided to wait until the time was right. Or perhaps you like the idea of a heat pump, but you're not particularly sure if it would fit your home.
Everyone is coming from a different place and we want to be as understanding about that as possible! That's why we'd like to approach heat pump installation from a general standpoint.
If you're in the market for a heat pump system, or you like the idea of heat pumps, then read on as we talk about some things to consider before diving in. Once you've really put the thought into it, it should be smooth sailing as long as you choose the right team to perform the task.
Be Thorough and Digillent
We're going to be completely honest: installing a brand-new heat pump is a huge investment. You want to make sure you're absolutely certain that it's a good idea before jumping into it. We're not saying this to steer you away from buying a heat pump. In fact, we're saying this so that you're more excited than ever to invest in something that's truly going to make a difference in your life.
Let's talk about three major things to think about before investing in your very own heat pump comfort system.
Take Measurements
Heat pumps are designed to cool and heat an entire home throughout the year. This means that the larger your home is, (the more air volume that exists) the larger your heat pump will have to be. There's no good way around this so it's important that you're ready to invest in a large system for a large home. If this investment is too much, it's never a bad idea to wait another year with your central AC running until you've finally got enough to splurge on that new system.
Don't try getting a smaller-sized system and thinking it will still work. This is an easy way to harm your comfort, your energy consumption, and it will lead to an early system replacement.
Investigate Your Heating/Cooling Needs
Heat pumps are both cooling and heating machines, which means you're going to want to be certain that you'll use it for both functions. If you've got a perfectly capable heating system in your home, then a central air conditioner might be a better match with it since you'd get more bang for your buck!
Think About Your Ductwork
Heat pumps use ductwork in the same way that a central air conditioner does. This is important, because the condition of your ductwork is going to heavily impact how comfortable your home is. Take a thorough look at your ductwork and invest in that first before improving your heat pump system.
Or, if you're looking to move away from ductwork, why not invest in a ductless mini split system? These are heat pumps that don't use ductwork, and they work just as well as a centralized system!
Call Complete Air & Heat, Inc. for heat pump installation. Making families happy on the Space Coast since 1975.