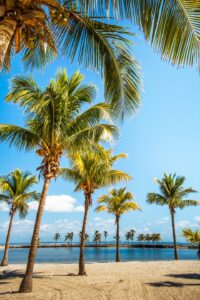 Invisible, odorless, and without many tangible characteristics, it's easy to take the air we breathe for granted. Despite there being evidence for poor air quality being linked to a variety of health concerns, air quality and its implications on wellbeing are often overlooked when it comes to our homes and greater society.
While many people think about air quality in terms of outdoor pollution, it's just as important to focus on the quality of the air inside our homes and offices. Indoor air pollution is often caused by products we use every day, like cleaning supplies, paints, air fresheners, and building materials.
Through the following, we'll detail some common contaminants that are likely to be floating around in your space, and why it's so important to invest in improving your air quality.
Allergens
One of the most common contaminants in indoor air is allergens. These are tiny particles that can cause an allergic reaction in some people, leading to sneezing, a runny nose, and itchy eyes. Indoor spaces can swiftly concentrate and encourage the development of allergens, such as dust, animal hair, dust mites, and mold. These substances can quickly become a problem for people who suffer from asthma and other respiratory conditions.
Viruses
Air is a primary way through which microbial agents spread around an environment.  Viruses, in particular, can be spread through the air and often cause respiratory illnesses like the common cold or flu. Germs can also linger in the air for long periods of time, making it easy for them to be transmitted to others.
We all know how important it is these days to halt the spread of viruses, so an air purifier is just another way of helping to protect your home from this awful contaminant.
Chemicals
Chemicals that are used in many everyday products, such as cleaners and paints, can also be a major source of indoor air pollution. These chemicals can cause a variety of health problems, such as asthma and respiratory issues. They can also be extremely harmful to pregnant women and children.
It's important to be aware of the many contaminants that can be found in indoor air and take steps to improve your home's air quality. One way to reduce your exposure to allergens is by regularly cleaning your home. This includes washing bedding and curtains, and vacuuming carpets and upholstered furniture.
However, if you're looking for a more consistent approach, it may be worth considering an air purifier or filtration system.  These systems work to remove a variety of contaminants from the air, including allergens, chemicals, and viruses. They're specifically designed and proven to do the job of cleaning the air in an effective manner, and can be a great way to have peace of mind over the health of your home. As always, be sure to consult a qualified professional regarding what option may be best for your needs.
Need expert advice on your home's indoor air quality in Melbourne, FL? Contact Complete Air & Heat, Inc. Making families happy on the Space Coast since 1975.