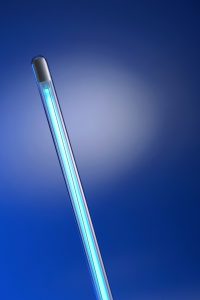 We talk a lot about air filters and purifiers on this website, but there's a reason for it. These systems can be incredibly beneficial to homeowners who deal with any sort of respiratory sensitivity, auto-immune disease, or just want to protect their health at a regular rate. With the talk of viruses on the news, this isn't something that can be taken lightly.
In the hyper-efficient way that air purifiers work, you can easily treat the air inside your home to have bacteria and viruses eliminated without you even noticing the change. Residential air purifiers have never been so affordable, powerful, and easy to have installed.
We're going to talk about some of the unique benefits a system like this can provide your home. If you're interested in improving your air quality HVAC systems in Cocoa Beach, FL and keeping your family safe from contaminants that might otherwise cause you to be sick—then keep reading!
Three Unique Benefits
When it comes to using an air purifier, we'd like to emphasize three particular benefits:
Better Breathing. Do you know anyone with asthma? Having asthma isn't just something to "deal with." It can be excruciatingly painful and dangerous for someone with asthma to be in a home that's full of contaminants. This doesn't just stop and start with asthma; anyone with a respiratory sensitivity or need for special respiratory care is going to have a hard time in a home without the right air purifier. With the right purification system, airborne viruses and bacteria that could transmit brutal illnesses will be eradicated from your air.
Eliminate Odors. Did you know that many odors in our homes are caused by mold or smoke particulates in the air? These don't have to be the necessary problem that most homeowners think they are. Air purifiers can eliminate foul odors in your home that would normally linger for a pretty long time. A UV air purifier will neutralize any mold particles or whatever else might be causing the odors in your home for a much more pleasant smell.
Better Sleep. We could go on about how important a good night's sleep is. Studies have linked sleep with cognitive ability and reduced depression, which means a good night's sleep can be a huge part of living a healthy life. However, if your air is full of mold, bacteria, or viruses, you'll constantly feel sick and congested to the point of being unable to sleep. Remove the problem of sinus headaches, constant sneezing, and debilitating congestion with an air purifier that's well-equipped to neutralize harmful contaminants in your air.
The Verdict
While we could go on, the point is that having healthy air plays a major role in the quality of your life. The air you breathe affects every other aspect of your life, and it's up to you to have an air purifier installed to make the necessary improvement. Give our team a call to make sure your UV air purifier is set up correctly and ready to take on the contaminants that constantly keep us sick.
Call the experts at Complete Air & Heat, Inc. for your comprehensive air purifier installation. Making families happy on the Space Coast since 1975.