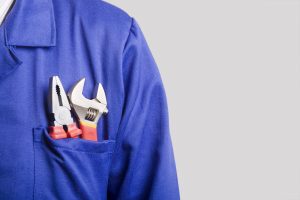 We enjoy talking about AC maintenance at this time of year, particularly because we're not busy providing emergency repairs. Spring time isn't warm enough for air conditioners to be on full blast, and it's not cold enough to warrant relentless heater use. While temperatures stay relatively mild, having your air conditioner maintained by a team of professionals is a wonderful idea.
So, while we could just tell you to schedule routine air conditioning service before the summer months arrive, we want to actually explain what that service can do.
So, buckle up and grab your phone and calendar, because after you read below we're pretty sure you'll want to call us and schedule an appointment. Luckily for you, the team here is usually free this time of year, so we're more than willing to drop by for routine maintenance.
What Exactly Is Heating Maintenance?
To many homeowners, "heating maintenance" is synonymous with "heating repair," but we're here to break that misconception right now. Heating repair is when you call an HVAC professional because there's something wrong with your heater, while heater maintenance doesn't necessarily have to be when there's something wrong with your heater. During maintenance, a skilled professional can inspect your system, make minor adjustments to avoid future repairs, and adjust settings to increase the efficiency and effectiveness of your heating system.
That being said, what are the benefits of routine heating maintenance?
Lower Your Bills
It's estimated that for every year your HVAC system goes uninspected, it costs 5% more to operate due to inefficiencies that compound over time. That means your bills could see a steady increase if your system is not thoroughly maintained by professionals.
Not only will maintenance lower your bills, but it will also lower the amount of energy and fuel required for your heating system to operate. This can be better for your wallet but better in general since you'll lower your environmental impact.
Decrease the Rate of Repairs
By having heater maintenance every year, you steadily decrease the number of repairs you'll have to have over your heater's lifespan. This decrease is caused by the fact that a technician will be able to provide minor adjustments and fixes as they inspect your system to allow for the heater to run effectively.
Without yearly maintenance, you'll likely see the amount of repair calls increasing as your system slowly runs less efficiently and effectively than it should.
Peace of Mind
When you schedule heater maintenance, it's not just the technical aspects that make it worthwhile. Having a licensed professional look at your system and make changes, knowing they'll let you know if they see something wrong, means you get to sit back and relax. Knowing your heating system is in good hands is often worth the price of maintenance all on its own.
When something is bound to go wrong in your heater, you'll be notified by your HVAC professional and will have plenty of time to schedule repairs that work for your schedule and budget. Maintenance gives you freedom and affordability, lowering stress while also keeping your heater running smoothly.
Complete Air & Heat, Inc. is the right team for your maintenance job. Call our team today! Making families happy on the Space Coast since 1975.