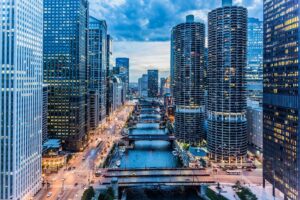 Commercial heating is a necessity and not something that a building owner really wants to focus on. You've got customers, employees, new regulations and guidelines, and even a bottom line to pay attention to. If you're the owner of a local store or the manager of a chain, heating is probably the last thing on your mind.
However, once your building starts making noises like it's haunted, or it starts getting chilly in certain areas, then you're forced to think about commercial heating in Rockledge, FL. How expensive will it be to fix? How big is the problem? Can I make it through the rest of the winter?
While those questions might sound familiar, we want to reassure you of one thing–we can save your commercial heating system. Here are a few complications that come with commercial heating, and our team is the solution!
Uncomfortable Noises Scare Off Customers
No customer likes to hear a grinding noise or a shaking when they're inside your store. While you might understand that it's coming from the commercial heating unit, your customers and employees might not. They might be frightened or unable to conduct their business in your building, which means that they'll high-tail it out of there before you're able to fix the problem.
Uncomfortable noises are a sign that your commercial heating system needs repairs. Noises like grinding, shaking, rattling, booming, and other sounds should be addressed by a professional. We'd recommend getting these issues addressed before your customers start leaving because of them.
Cold Spots Are Never Good
Cold spots in your building are bad. Not just because they're uncomfortable to you, but because they might ward off customers from areas of your building that are the most profitable.
If you've got a section of your building or warehouse that holds some pretty expensive inventory that you'd like customers to check out, then you're going to be less likely to make a sale if they don't enjoy being in that area. Comfortable temperatures mean customers will be happy to spend time and talk to you.
Inefficiency Will Severely Impact Your Bottom Line
We don't have to tell you how a high heating bill will impact your business. That's pretty self-explanatory. Just make sure that your heating system is working as efficiently as possible to ensure that you pay the lowest amount you can for heating each month.
Comfort Always Matters to Customers
Think about the budget that large companies have for advertising. From fast food restaurants to your local hardware store, advertising is designed to get customers to stop by your store for whatever reason. Maybe it's because they're hungry and they'd like to try a new menu option, or perhaps it's because they're going to investigate a good deal on some material that's in supply.
However, none of those customers that are on the verge of buying will stay in your building if the temperatures are out of whack. Things need to be comfortable so that those customers who need a second to think about a purchase can do so without feeling chilly or downright uncomfortable.
Comfort is essential to a customer, and this is what makes commercial heating so important.
Contact Complete Air & Heat, Inc. for help with your commercial heating system. Making families happy on the Space Coast since 1975.