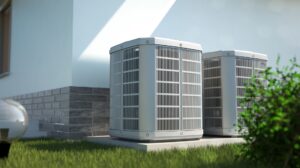 Here in Florida, we run our air conditioners for almost the entire year. There are hot days in December and scorching hot days in July, but that's the way we like it! While we depend so heavily on these systems that it's becoming more and more important that repair needs are addressed as soon as possible. Old age can take its toll on a heavily used air conditioner, especially one in our climate, and that could lead to some serious problems.
So, how badly do you need AC repair in Palm Bay, FL? Is it right up there on your list of important things, but you just haven't gotten around to it? Well, the longer you wait, the more issues you could see cropping up. From poor airflow to high energy bills, a malfunctioning and aging air conditioner is something that needs a professional's handiwork.
Problems Over Time
When we spend so much time living at home, it can be easy to think of our home systems as everlasting. If a problem crops up, we get it fixed and that's the end of that. However, there's something we want homeowners to consider.
No HVAC system is meant to last forever. The more you repair an air conditioner that's approaching its 20th birthday, the more money you're probably wasting on subpar comfort. Air conditioner problems need to be weighed over the time that you've had them. The longer you've had an air conditioner, the more likely your repair need could be sinking money into a system that's better off being replaced.
Refrigerant issues. Depending on how long you've been using the same air conditioner, the AC could start suffering from refrigerant leaks and other refrigerant-based problems. While you might think a simple refrigerant recharge and patching the leak will do just fine, it depends on the type of refrigerant. Freon, the refrigerant a lot of older air conditioners use, has been phased out since the beginning of 2020, which means you're going to see a major price hike with this kind of fix.
Dirty coils. Coils can be cleaned if your air conditioner is having a problem with dirty coils. However, sometimes the condition of your system's coils can be so bad that no amount of cleaning will get the job done. Only a professional can make that accurate assessment and clue you into whether or not a replacement is on the horizon.
Compressor problems. The compressor is often thought of as the heart of an air conditioner. If your air conditioner is constantly losing pressure and has been suffering from multiple repair needs each year, then its compressor could be failing.
Poor comfort. All of the problems we mentioned above could contribute to poor comfort levels. Sure, there could be one simple solution in a repair that we perform, but it could be more complicated than that.
Inefficiency. Take a look at your energy bills month after month. If you notice an increasing trend, then it's time to start looking to our team for solutions.
The team at Complete Air & Heat, Inc. has your back. Call us today for comprehensive AC repair or replacement. Making families happy on the Space Coast since 1975.