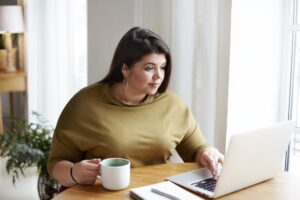 Maintenance and repairs are two different services with two different objectives. When you call our team for repairs, we will go to your home, diagnose the problem occurring in your system, and fix it for a low rate. With maintenance, we'll provide a necessary tune-up, adjustments, and even minor fixes for your system to allow it to continue working properly and efficiently.
Many people think they need to choose between these two services when they're in a tight spot, but that's not the case. Maintenance and AC repair in Melbourne, FL are interlinked in certain ways that can impact not only your budget but the future of your home comfort.
For instance, investing in maintenance can lower the frequency of repairs in the coming years, but a maintenance appointment can never replace a necessary repair call. Let's break this down and talk about how important both of these services are.
Repairs Are More Expensive
If you're on a very strict budget, then you're probably well aware how expensive repairs can be. Usually, repairs will be more expensive than a maintenance appointment, particularly because of how important it is and how in-depth it could be. Diagnosing, fixing, and even replacing a component in your system is all part of the standard process, and this takes more time and money than maintenance.
Repairing a Broken System
One important thing to note is that a broken air conditioner requires repairs or replacement, no matter what. We highly discourage investing in maintenance if there's a serious problem with your AC and it needs to be fixed. Maintenance can't solve those problems, only a targeted repair by a professional can.
So, if your air conditioner is broken, then we highly advise you to invest in repairs first. Worry about maintenance once your system is up and running again.
Maintenance Is Preventative
Now, how do we talk about maintenance in comparison to repairs? Maintenance helps prevent repairs in the future, making it an essential part of your system's lifespan. It's designed to be purchased yearly, so a professional technician can give it a thorough check-up and inspection before or after the cooling season.
A system that has its routine maintenance neglected is going to see an increase in energy consumption (due to inefficiency) as well as a higher likelihood of problems that require repair.
In short, skipping maintenance means you'll be paying for more repairs throughout the course of your system's lifespan. This is the main way these services are connected.
Fewer Repairs in the Future
Now that we've talked about how expensive repairs can be, and we've also discussed how maintenance reduces the frequency of repair calls, we hope you can understand how vital both of these services are.
Try following this timeline if you're concerned about which appointment to schedule and when. For repairs, always schedule this kind of service if you detect something wrong with your system. The sooner you make this call the better. For maintenance, as long as it's scheduled once a year, you're getting the full benefits from this kind of service.
Schedule both types of appointments with Complete Air & Heat, Inc. Making families happy on the Space Coast since 1975.