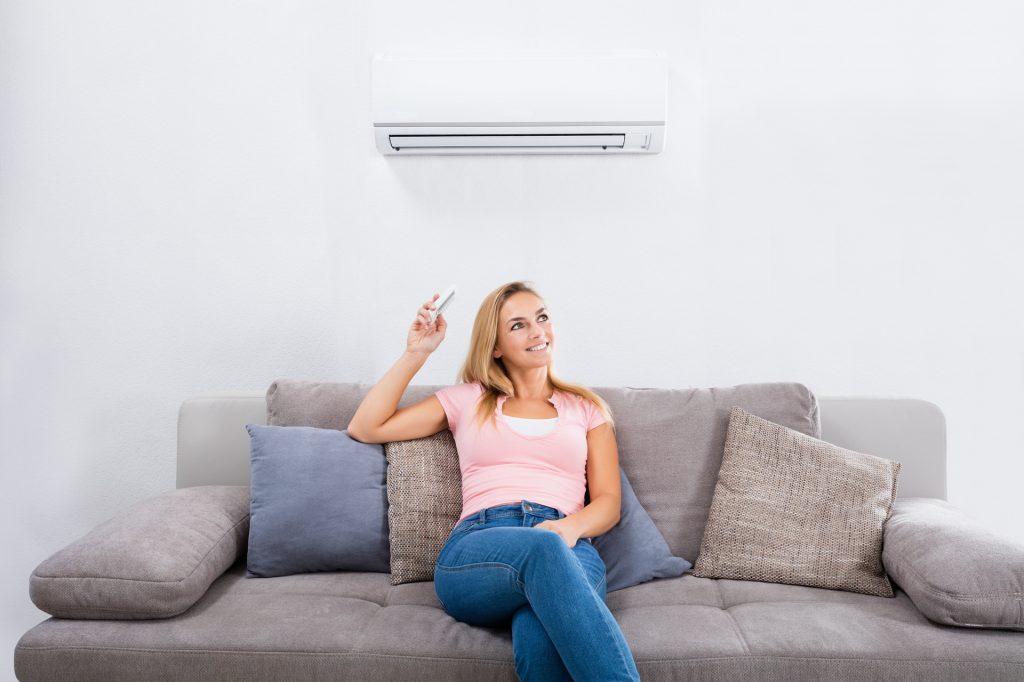 As with every industry, the newest and hottest appliance always garners the most attention. However, there are significant differences between ductless mini-split air conditioners and their more common counterpart, the central air conditioner. If you're in the market for a new AC installation in Indian Harbor Beach, FL then you're going to want to pay close attention to the major differences between the two.
This is just like deciding between buying a motorcycle and a four-door sedan. Both might get you from point A to point B. However, the method of transportation is vastly different on comfort and efficiency. In the same way, a ductless AC and a central air conditioner will cool your home down—but the method in which they do it is different in many ways.
Don't just take our word for it. Have a look at the specifics and decide for yourself which system is right for you.
The Methods Behind the Cooling Process
Before we get into the specifics of their differences and how these cooling systems relate to you and your budget, we need to cover the basics.
A ductless mini-split functions primarily as a heat pump, connected by a line of refrigerant and power. A set of indoor air handlers draw heat out of the air from your home and deposit the heat outside via an outdoor cabinet. By drawing excess heat and moisture from your indoor air, your house gets cooled down quickly and efficiently.
A central air conditioner functions using ductwork. The outdoor compressor and condenser coil cycles pressurized refrigerant, similarly to a ductless mini-split, except it cools down the air inside a single indoor unit and then uses a blower fan to send the air into the ductwork. A ductless mini-split has multiple indoor units, each with its own coil to cool the air and blower to send the air directly into the room.
With that out of the way, let's get to the major differences and what they mean for you.
The Differences
Heating and Cooling. A central air conditioner only cools the air inside your home while a ductless mini-split can function in reverse and heat your home during a mild winter!
Customized Comfort. A central AC system cools the entirety of your home based on how good your ductwork is. Ductless heat pumps can be placed anywhere in your home, with up to four units, so you can strategize the best place to maximize their cooling power.
Increased Efficiency. It's often easy to forget, but depending on the condition of your air ducts, up to 30% of your cooled air can be lost through leaks. This waste is eliminated with a ductless AC system.
Easy Installation. No, this doesn't mean that you can install a ductless system. But, you don't need to go through the obnoxious process of having air ducts installed in your home!
So, there you have it. We shed some light on the key differences between the two types of air conditioners and what they mean to you as a homeowner. While it may seem like a ductless mini-split is better in most of these categories, if you already have the ductwork in place, it's best to continue to take advantage of this network and have a central AC installed. Ductless system are best for homes without existing ductwork.
Give us a call at Complete Air & Heat, Inc. for your next AC installation. We've been making families happy on the Space Coast since 1975!