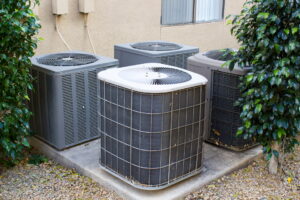 Homeowners in our area already know that we're HVAC professionals who usually deal with central air conditioners and heat pumps. While that's true, we're not going to ignore that many local homeowners still use these systems. They're convenient for apartments, cooling certain areas of a home, and for people on a tight budget. We can't knock a solution that works!
However, the space people use tends to grow when they make big life changes. Whether you're having a baby, getting married, or jumping into a new job, you might be considering a whole-home system that can keep your entire house comfortable. Ultimately, this is a great decision and we can help you with Indialantic air conditioning repair every step of the way.
If you're unsure about a whole-home system vs. a window unit, then let us take a moment to discuss the differences in repairs, installation, and budgeting.