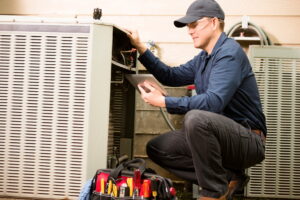 Homeowners get very concerned about smells when they're using a gas furnace. This is for a very good reason, since gas furnaces can sometimes leak flammable gas that can be a health and safety concern for you and your family.
While we urge homeowners to keep that level of vigilance every winter, it shouldn't start and stop with just gas furnaces. Other HVAC systems can produce odd odors that are not good news, and that includes an air conditioner or a heat pump.
Yes, if your AC system is causing a foul odor to waft through your vents, then you absolutely need to call us for air conditioning repair in Cocoa Beach, FL. This can be anything from an overheating system that's causing electrical damage to your home, to mold spores entering into your ductwork and becoming a health issue for your family.
Keep reading as we identify these smells and inform you as to what they are.