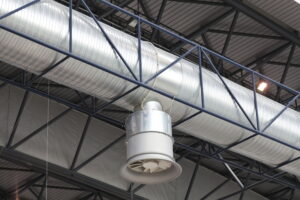 Commercial HVAC isn't as well known as it should be. Sure, business owners are kind of forced into buying commercial HVAC services because no customer or tenant wants to enter a building without any air conditioning in the summer or heating in the winter. However, it doesn't have to be as boring a subject.
Take for instance our commercial HVAC maintenance program. It might seem like a boring thing to anyone new to the commercial HVAC field, but it's absolutely not. Maintenance can give business owners access to yearly check-ups, early warnings toward expensive repairs, and discounts on certain costs.
Take a look below at some of the commercial HVAC services we offer that are better than most business or building owners expect. We promise that these services won't bore you!