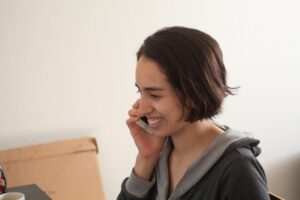 There are a lot of homeowners in our area who have heat pumps. There are also some homes that have unique heating systems like gas furnaces for those chilly nights of the winter. Regardless of what heating system you have, it needs to be regularly maintained and cleaned.
Before you sit back and relax because you had your heat pump maintained during the spring, we'd like to remind you that heat pump maintenance is required twice a year. Your heat pump will need to be set up for winter as well as summer, because it functions for twice as long as a normal air conditioner or heater!
Today, we'd like to talk about the cleaning process of maintenance and why it's important. From cleaning furnaces to operate more safely, to cleaning the coils of air conditioning and heat pump systems, HVAC maintenance in Cocoa Beach, FL is a necessary investment.
Cleaning Your Heater Makes It Safer
For those of us in the area with a gas or electric furnace, making sure it's operating cleanly will ensure that it also operates safely. Let us explain.
Gas furnaces use burners to ignite the gas and provide heat to your home on chilly winter nights. Sometimes that gas can start to build up in the system due to grime or soot making the igniters too dirty to quickly start the heating process. This can result in a minor "boom" or miniature explosion that is rough on the interior components of your furnace and tends to cause damage down the line.
The heating elements of an electric furnace or the coils of a heat pump also need to be cleaned regularly. They have different functions when it comes to how they provide your home with heat, but they can both become dirty and lead to problems that harm the indoor air quality of your home and the efficiency of your HVAC system.
Many homeowners think only gas furnaces need to be cleaned in order to operate safely and efficiently, but that's just not true anymore.
A Clean Heater Works More Efficiently
Efficiency dictates how much money you spend month to month on energy or fuel bills when heating your home. We tend to be more concerned with air conditioning efficiency where we live, but this still applies to heating as well.
A cleaned and inspected furnace is going to work more efficiently than a dirty or unmaintained one, because it can more easily heat your home without using extra energy or fuel.
We'll Change Out the Air Filter and Inspect Your System for Problems
A clogged air filter or a repair need that's cropping up in your heat pump or furnace can also affect efficiency. Luckily, our safety inspection, cleaning service, and maintenance visits are all wrapped into one appointment!
By the time we leave your home, we'll have ensured that your heating system is ready for the winter. We'll make sure it's safe, efficient, and void of any problems that might cause issues later.
Call Complete Air & Heat, Inc. for HVAC system maintenance. Making families happy on the Space Coast since 1975.