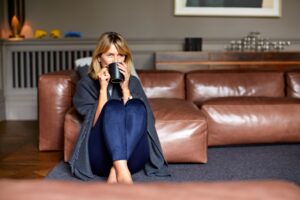 Furnaces are the most common heating system in America. They're efficient, effective, and most importantly—safe! That being said, no furnace is going to automatically switch on when the time comes and temperatures drop. It's up to homeowners to choose when they pull their heating systems out of retirement and get the ball rolling on feeling cozy.
What do you need to know about setting up your furnace for the winter? Well, aside from the need to schedule furnace maintenance, you're going to want to pay attention to our five tips for getting things up and running. From replacing the air filter, to getting much-needed repairs done before your system encounters more problems, you've got your hands full this winter!
We can help with whatever you need. Keep reading and be sure to call us if you're in the need for the handiwork of a pro!
Simple Steps for Proper Heating
Let's face it, we don't use our heaters nearly as much as we use our air conditioners down here in Florida. That's good! We prefer it that way. Though, when the heating season finally does come around, you need to be ready for it. Follow these five steps to keep your heater in good shape.
1. Replace Your Air Filter
Your air filter needs to be replaced every 1–3 months when the system is in use, but that doesn't mean it shouldn't be replaced at the start of the season. There could be excess dust and dirt built up in it from last year, or from being in hibernation for many months. Start off with a clean slate by replacing the filter today.
2. Schedule Heating Maintenance
Heating maintenance isn't just for preventing repairs. While it does an incredible job of preventing future repairs, it's also a way to increase the efficiency levels of your system. Studies show that every yearly maintenance appointment that's missed can cost your system up to 5% in its efficiency, causing your bills to rise and your system to start needing help.
3. Keep Things Clean
We know there's a "spring cleaning," but what about "fall cleaning?" Heaters, especially furnaces, can gather dust and get stuck next to old boxes, luggage, and storage in your basement. If you use a combustible heating system, or any other type of heating system for that matter, you're going to want to make sure that the area around it is clean and cleared of things.
4. Fix Your Air Ducts
How is the warm air of your heating system supposed to make it to your home without proper ductwork that's in good condition? Sure, if you've got ductless mini splits, then you can just skip this section, but many homeowners still rely on conventional heating systems that use air ducts. Get your ducts repaired or replaced today so you can feel the warmth you deserve.
5. Call for Repairs
If you were dealing with a faulty heater last year, the issue hasn't magically gone away. In fact, it could be worse depending on how much time your system has sat idle in the basement. By calling our team, you can deal with the pesky repairs from last year to ensure that you start on a clean slate this year.
Call Complete Air & Heat, Inc. today for comprehensive heating care. Making families happy on the Space Coast since 1975.