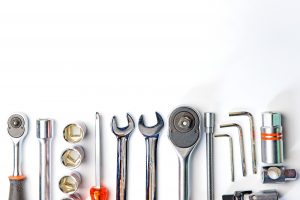 An effective home heating system is important to ensure your comfort and safety when it's cold outside. While the condition of your heater may be top-of-mind during the winter months, investing in year-round preventative maintenance can help keep your heating system in peak shape so that it's ready when the cold weather rolls around. Here are 3 steps you can take to ensure your heater is functioning properly so that you can avoid expensive and inconvenient heater repairs. If you notice anything wrong with your heater, contact our team of experts for heating repair in Cocoa Beach, FL.
Keep an Eye on Your Air Filter
Regularly examining and replacing the air filter in your heating system is one of the simplest ways to ensure the longevity of your heater. Air filters help your heating system stay clean and work efficiently by trapping dirt and dust particles and keeping them out of the heater, but this means the filters can get clogged fast! An old or dirty filter prevents air from circulating properly through your furnace and can eventually lead to overheating and other problems. By replacing the air filter before it gets too clogged, you can avoid a more expensive fix later on.
Schedule an Annual Tune-up
Getting your furnace checked by a professional can help you catch any potential issues before they become major problems. During your annual maintenance appointment, our team will perform a comprehensive inspection to ensure that your heating system is functioning properly. We'll check all the components of your heater and make sure that everything is working smoothly. These important tune-ups help your system run efficiently, so you can enter the winter months with confidence that your heater is working safely and effectively.
Watch for Signs of a Problem
While regular maintenance can help catch and prevent major problems, it's still important to pay attention to your heating system to make sure it's working properly. There are a few signs to watch for that might indicate that something is wrong with your heater, including odd noises or temperature changes. Some noise is normal as heat flows through your home's vents, but if you notice any new or unusual noises coming from your furnace, that may indicate a problem. Fluctuations in room temperature that don't match the thermostat setting may mean that the heater isn't working correctly. And if your energy bill is suddenly higher than expected without any significant change in your energy use, your heater may not be operating efficiently. If you notice these signs or have any other concerns, get in touch with our team of experts.
By following these 3 steps, you can preserve the life of your heating system and make sure your home is properly heated all winter long. Not sure what maintenance your heater needs or suspect that it may not be working properly?
Call Complete Air & Heat, Inc. today! Our team can help you with heating repair in Cocoa Beach, FL. Making families happy on the Space Coast since 1975.