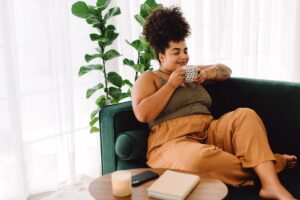 This is a question that we see posted online all the time. Sure, maintenance sounds like a good idea in theory, but it costs money that could otherwise go to something else. What about that oil change on your car, or the trip to see some out-of-state family members? How could a maintenance plan possibly be worth the cost of investing in those things?
Well, it is, but it's not obvious. We really lift our maintenance plan up with these blog posts because the benefits of this kind of service can be hard to understand without an explanation. Maintenance isn't magic; it's a service that keeps your AC technology in great shape for a longer period of time. An HVAC maintenance plan in Melbourne, FL ensures you get the most out of your air conditioning technology, at the cheapest cost to you.
So, in the end, you get more money out of your air conditioning if it's well maintained.
Longer System Lifespan
Why do people go to the doctor for checkups? The simple reason is to detect any ongoing health problems and get them mended so people can live longer and happier lives. Well, if your HVAC system were a person, the same thing would apply to them!
Think of a maintenance plan like having a doctor. We can inspect the system and try to fix any problems that might be detected. This will allow it to have a longer lifespan than other HVAC systems, and you'll likely get more good service out of it. On a sentimental note, that special system will be able to spend more time with you, which is always a good thing.
Better Energy Efficiency
Energy efficiency matters a lot these days. Running your air conditioner is just one piece of the puzzle. Making sure it runs without using too much electricity is the other part. In order to make sure your air conditioner runs efficiently, it must have maintenance at least once a year. This maintenance plan can also help protect it from problems in the future, while you get the benefit of additional savings from plan perks.
Peace of Mind
A home requires a lot of upkeep year after year in order for it to be a sustainable living environment. Anyone who is a homeowner should know this by now since you can probably list off your ongoing major home projects off the top of your head.
But this kind of work can be stressful, and just keeping your house in order can be an ordeal on its own. How can you possibly take care of both your home appliances and your HVAC equipment?
With maintenance, we take the stress out of this equation. A trained professional can give you some practical tips, inspect your system, make minor adjustments and repairs, and leave you with a clean bill of health. So, you can go off and enjoy that vacation or have fun with some friends at the bowling alley knowing that your home's HVAC system is in good shape. Take the guilt and stress out of your HVAC equipment with a sturdy maintenance plan.
Contact Complete Air & Heat, Inc. to join our maintenance plan today. Making families happy on the Space Coast since 1975.