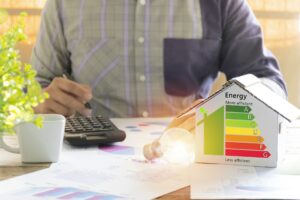 It's important to remember when reading this blog that HVAC technology is just that–technology. Technology is always changing based on scientific research that comes out, as well as customer experience. If regular people don't like using specific types of technology, then those devices or appliances go out of style very quickly.
So, in order to stay ahead of the curve, we want to talk about two major trends in the air conditioning industry that are likely to affect you in the future. And, we want to talk about how our team is taking these trends head-on with our own service and technology. We won't let any of our customers be left behind with poorly functioning systems, or units that aren't as energy efficient as they could be.
Let's talk about how air conditioning in Melbourne, FL is changing, and what you should be prepared for.
Trend 1: Heat Pumps Are Becoming Way More Common
Back in the day we had two types of comfort systems in our homes. Heating systems and cooling systems. Or, to put it colloquially, we had furnaces or boilers and air conditioners. Now, the line between all of these is getting blurred with the invention of the heat pump.
Heat pumps move heat, so they're more efficient than boilers or heat pumps because they don't need to burn fuel or use electricity to create heat. Pumping heat is just a more efficient process.
Also, heat pumps can move heat in reverse as well, switching on command from a heating system to a cooling system. This means that many of our customers don't have to choose between a furnace and an air conditioner, and they can get one energy-efficient system that does both jobs!
Over time, heat pumps will only get less expensive, more common, and more efficient, which is sure to change the way we view home heating and cooling!
Trend 2: Ductless Systems Might Soon Replace Ducted Units
If you've got an air conditioner that relies in air ducts, we're not saying you should go out and replace it. In fact, air ducts work just fine right now for many homes with both forced-air heating and cooling systems that share the ductwork. Ductwork isn't bad, it's a necessary part of the HVAC process so it can transport the heated or cooled air to your rooms.
But that's just it–it's not necessary anymore. Ductwork can frequently degrade, forming leaks and other issues that make your home uncomfortable. Not only that, but ductwork can be expensive to fix, replace, and install. This means that it's an extra cost for a home comfort system that might not even be necessary anymore.
While ductless HVAC systems are still more expensive than central air conditioners, it makes sense in a lot of our customers' homes to invest in a ductwork system. However, over time, if ductless units get more affordable to invest in, it will seem like a much easier decision to just avoid the ductwork entirely and invest in a ductless system if that's what your home wants.
Contact Complete Air & Heat, Inc. to invest in either a ductless or ducted heat pump system. Making families happy on the Space Coast since 1975.