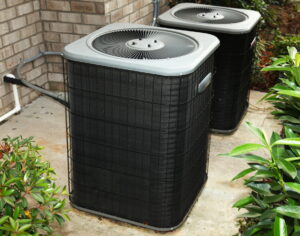 Efficiency–what the heck does that even mean on its own? As long as an air conditioner cools a home, and you have the money to pay for your bills every month, then who cares if it's efficient… Right? Your home, your rules, so this isn't necessarily wrong.
However, instead of forcing anyone to be more efficient, we'd like to switch perspectives and talk about what you can gain from being more efficient. Imagine you end up paying 20% less on every monthly energy bill, while keeping your home just as comfortable as it is now. Think about how much fun you'll have going to dinner at that fancy restaurant, enjoying your next vacation, or even not worrying about that AC repair in Melbourne, FL that's coming up!
Now that we've got your attention, we want to start discussing a few ways that you can make your home more efficient right now. Then, we'll let you decide if it's worth it or not!
1. Always Keep the Cool Air Inside
Have you ever heard us talk about insulation, if not then welcome to the club! Insulation is a main part of both heating and cooling a home, and it's why we want to emphasize it on our blog. Think about insulation as the separator between the outside world and the inside world. The more that separator is padded with insulating materials, the better off your efficiency and home comfort will be.
The two main ways to improve your home insulation is with doors and windows. Use curtains to block out the sun from your windows to remove excess heat from a room with a lot of light. Then, make sure you keep your door closed and evaluate the insulation of your door. If your home is drafty, then you might be letting out too much air from your door, which is going to lead to poor temperature control in your home.
2. Change Your Air Filter and Maximize Airflow
Did you know that you're supposed to change out your air filter every 1-3 months? That's because all of the air that goes into your air conditioner to be treated and cooled must travel through that filter. The more clogged it gets, the harder your air conditioner has to work to pull air and cool it.
We urge all homeowners to change air filters regularly and run their ceiling fans to improve temperature control so that they're not depending so heavily on their air conditioners. This will save energy and eventually money!
3. Stay Cool and Invest in Repairs
When your air conditioner breaks down, it can be a moment of clarity. Not only will it reveal how much you depended on it, but it's moments like these where you can really get to know your local professional technician.
We want our customers to feel good calling us about any air conditioning repairs they might need. The faster you call us for help, the more likely it is that we'll be able to get your system running again for a low cost. While you're waiting, make sure to stay hydrated and use other ways to cool down like fans, cold foods, and even swimming at some of our great nearby locations!
Contact Complete Air & Heat, Inc. for fast AC repairs. Making families happy on the Space Coast since 1975.