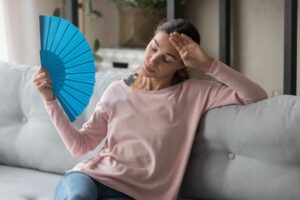 Here in eastern Florida, we use our air conditioners a bit differently from the rest of the country. For instance, we could be getting some severe heat and humidity well into October or November, so it's pretty common to keep your air conditioner running practically all year round.
The fact that we use our cooling systems so often means that an air conditioner breakdown in Rockledge, FL can be more catastrophic because of how important it is. Things can get stressful fast, and our team is available for repairs if you're encountering such a bad problem.
For customers that are dealing with a breakdown now, or are anxious about a breakdown in the future, this blog will hopefully alleviate some of those fears. We'll get into how a breakdown might happen, what you can do in the meantime, and why you should always call for repairs.
Scheduling Professional Repairs ASAP
Before you do anything, the best place to start is likely by calling for professional help. Keep in mind that an HVAC technician is still going to need to drive to your home to address the problem. We can't magically show up the moment you call us. This means that anything else you do will be better while you're waiting for help to arrive.
A DIY Checklist
Now that you've called for our team and we're on our way (theoretically), here are a few things you can do to help address the problem and stay cool.
Shut the system off. If the system is still running, or partially running, it's a good idea to shut it off completely. There's no point in trying to run your air conditioner after a breakdown since something is seriously wrong with it.
Change the air filter. Sometimes, an air conditioner can get clogged up with dust and debris, which can even stifle the system to the point where it shuts down. Changing the air filter is generally a good practice and something that might help the problem temporarily.
Categorize the problem. Was there a bad noise before the system shut down? Perhaps there was a flickering of your lights before the AC shut down? These are observations that can help you categorize the problem so it's easier for a professional to diagnose.
Inspect the indoor and outdoor components. Take a walk around your property and physically look at all of your HVAC technology. Sometimes, the problem can be as simple as a critter that crawled inside the outdoor cabinet, or a tripped circuit. These are things you can sometimes visually detect.
Seek refuge somewhere cool. You're in charge of your own destiny, especially during a stressful moment. Take a deep breath and remember that you've got a life and family to take care of. This might be the time to call a friend, a family member, or even try to book a room at a hotel if temperatures are unbearably bad. We'll let you know when we've fixed the problem.
Schedule repairs first by contacting Complete Air & Heat, Inc. Making families happy on the Space Coast since 1975.