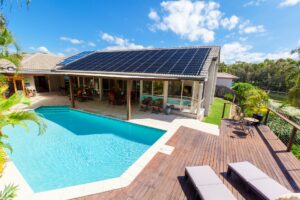 There are certain words we have embedded in our brains growing up in America. Words like "warranty" "hassle-free" and "guaranteed" are sometimes those words that we've heard a million times in commercials and ads but we've never really thought about how they work. This blog is dedicated to the "fine print," if you will, and everything that our customers should know before signing up for a service that includes a guarantee or a warranty.
Don't get us wrong, warranties and guarantees are great. But how great they are can depend on a lot of different factors, and they might not be as relevant to you if you don't adhere to certain rules or guidelines.
What are those rules? And how do guarantees or warranties relate to your next AC installation in Melbourne, FL? Well, just keep reading and we'll fill you in on all the details.
The Elusive Warranty
Warranties are one of the most sought-after products in our industry. They're something you get when you purchase a certain type of air conditioner or heating system, which protects it from requiring expensive repairs or costs that you would need to pay. In short–a warranty allows the manufacturer or the installer to cover the costs of any repairs or needs down the line.
Warranties can be tricky though, unlike certain guarantees. Warranties involve a lot of fine print that can be important to understand. For example, most warranties require the system to maintained every single year by a professional in order for them to still be valid. If you miss just one year of maintenance then you might be required to pay for repairs yourself.
Also, if any homeowners decide to try and fix an air conditioner or heater themselves that's covered by a warranty, just opening the system could lead to the warranty being voided. Only a licensed professional is allowed to work on a system protected by a warranty.
The Purpose of a Guarantee
While warranties are a great thing to have, not every system or even company is going to offer them. They can be hard to come by, especially in this economy, and you're going to want to know more about guarantees instead.
When a company or a manufacturer guarantees something, like our "12 year parts and labor" guarantee that comes with a new system, is intended to protect both our reputation and your system. We work hard to provide high-quality services for AC systems in our area. If a repair we make goes wrong, if you're not happy with it, or if it simply doesn't do as good of a job as you thought it would, then we'll cover the cost.
This helps protect our reputation and keep customers happy, while also ensuring that out work is impeccable.
Choosing the Right Policy
If a system is protected by a warranty or a guarantee, then it's another layer of added protection you can use. Guarantees ensure you're happy with the final product, and warranties help cut costs down for you and are an incentive to purchase a new system. Make sure you invest in a system that benefits you the most!
Contact Complete Air & Heat, Inc. for a new AC system protected by a 12 year parts and labor guarantee! Making families happy on the Space Coast since 1975.