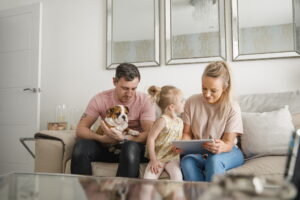 Choosing an HVAC professional when you need help isn't easy. In fact, as temperatures get hotter and our lives go through changes, it can be an exceptional hurdle for homeowners when AC repairs in Melbourne are needed at an inconvenient time. That's why people often choose the first name or business that comes up on a quick online search, which can quickly lead to disappointment.
If you just take an extra 5-10 minutes to read up on your prospective HVAC professional, you might find out a bit more about what they offer and some ways to save. For instance, there are some great reasons to choose our team that are advertised on our website, but you might not find them by looking through a phonebook or as easily through word of mouth.
So, let's talk about how you can better strategize finding the right professional to work on your AC.
Great, Not Good, Customer Service
Give yourself some credit, you deserve to work with a team that takes customer service seriously. You deserve to have technicians who are honest with you, provide you with estimates before the work is completed, and who are willing to tell you about your HVAC system and what you should do.
When you think of experiences with HVAC technicians, do you think of friendly individuals who are always willing to help? Well, we're firm believers that technicians should exhibit these qualities no matter what.
Experience Matters
Experience is an extremely important measurement when trying to hire a professional HVAC technician. Think about it, the more experienced they are in the field of HVAC, the more likely it is that they can come up with a sound solution to your problems. Better yet, they might even provide faster repairs or maintenance because they're just so good at what they do.
Our team's been in business since 1975, which means we've got technicians with years of experience and a company training portfolio that helps our staff be the absolute best at what they do.
Longevity and Community
What do we mean by a company having ties to the community? Well, take our company as an example.
We started in 1975 by John R. Black, the current owner's grandfather. Our company has, and always will be, a family business with ties directly to the people we serve. We love taking part in community events, and meeting new friends and neighbors, and you can often spot our trucks driving around these neighborhoods.
The reason why our company's longevity and ties to the community are important is because it shows that we care about our customers as more than just customers. We don't do high-quality AC installations solely because it nets us a profit, we do it because it genuinely helps the people we live near and interact with. If we're going to see you in our neighborhood, then we better give you service that makes you happy and satisfied. That's our promise to you, and it should be something you look for in a team.
Call Complete Air & Heat, Inc. to get in touch with a pro you can trust. Making families happy on the Space Coast since 1975.