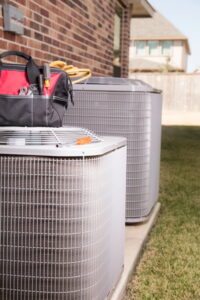 Fall is the time of year when homeowners schedule their heating systems to prep them for the winter ahead. This often slips people's attention here in Florida, where our winters are mild. However, we encourage you to see the big picture when it comes to fall maintenance. You're not arranging for heating maintenance but for HVAC maintenance, and that absolutely does need to be done twice a year.
The best way to ensure your HVAC system receives the annual attention it needs is to sign up for our HVAC maintenance program in Satellite Beach, FL. When you join our Ultimate Savings Agreement, you'll not only have the best in regular maintenance tune-ups and inspections, you'll enjoy other benefits as well. Now is a great time to sign up, because you can quickly have your fall tune-up taken care of.
Need more convincing about our HVAC maintenance program? Okay, let's talk about the benefits.
The Advantages of Regular HVAC Maintenance
First, we'll look at how your HVAC system benefits in general from getting regular professional tune-ups and inspections. This service is one of the best things you can have done for your year-round comfort.
Better energy efficiency: You won't have to pay as much to run your AC and heater thanks to maintenance, which slows down how fast the HVAC system ages so it doesn't keep losing energy efficiency year after year. You can expect maintenance to keep your bills under control for most of the HVAC system's service life.
Fewer repairs: Did you know that the majority of repairs an air conditioner may need are due to lack of maintenance? With maintenance, you'll eliminate more than 50% of the repairs your HVAC system might have otherwise needed.
Longer equipment life: HVAC systems must have regular maintenance from pros in order to reach their estimated service lives. Skipping maintenance makes it far more likely that you'll need to replace your AC or heater years too early—an expensive situation.
Prevent sudden breakdowns: You don't want your HVAC system to fail on you when you need it the most. Biannual maintenance is your "insurance policy" that you'll have the comfort you need when you need it without a catastrophic breakdown.
Warranty protection: The warranty on HVAC units will only remain valid as long as the system receives professional maintenance. You don't want to lose this vital consumer protection because you skipped out on all the other benefits of maintenance.
The Advantages of Our Ultimate Savings Agreement
Our Ultimate Savings Agreement makes maintenance even better with special membership perks, which include:
Two HVAC inspections per year
A one-year guarantee on all repairs
Priority service that gives you preference over non-members
20% off repairs
No after hours or overtime fees
Special algaecide treatment
$50 credit per year toward the purchase of a new system (up to $500)
Agreement is transferable to new owner
To find out more details and to join, give us a call. We'll get you on the schedule for your fall HVAC inspection and 21-point inspection and tune-up.
Rely on Complete Air & Heat, Inc. Making families happy on the Space Coast since 1975.